Save
Time, Money, Headaches
HubSpot's Free CRM
Take advantage of our partnership!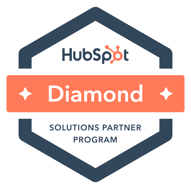 As Onboarding Accredited and Diamond Partners with Hubspot, Vested Marketing is able to offer Free Setup for HubSpot's Free CRM!
Whether you're currently using HubSpot or wanting to start, you are eligible for this offer by registering through Vested!
Free CRM and Free Setup
This package includes the ability to leverage multiple tools in one platform including:
Get your free CRM and free setup
Complete the form below, and we'll get you started!