HubSpot Marketing Onboarding Plan
Technical and strategic guidance on setting up and using Marketing Hub
Lets Work Together
During onboarding, you'll work with your own dedicated HubSpot consultant to build a roadmap to accomplish both your immediate and long-term goals. The HubSpot expert will act as a project manager to hold your team accountable to achieving your objectives and offer best practices to help your team grow better with HubSpot.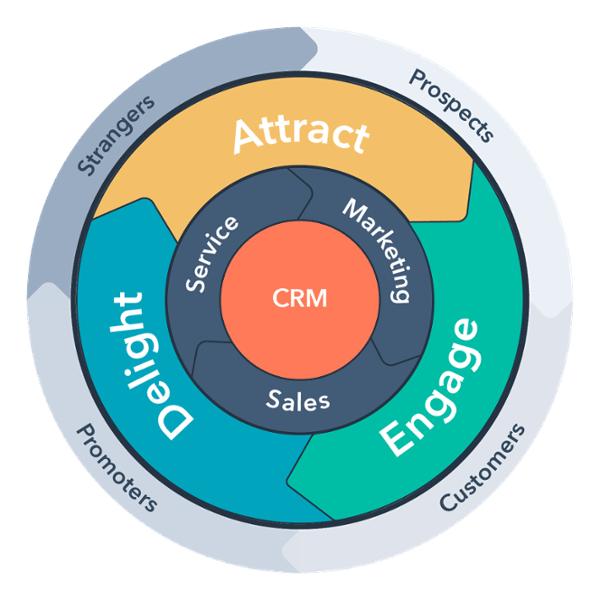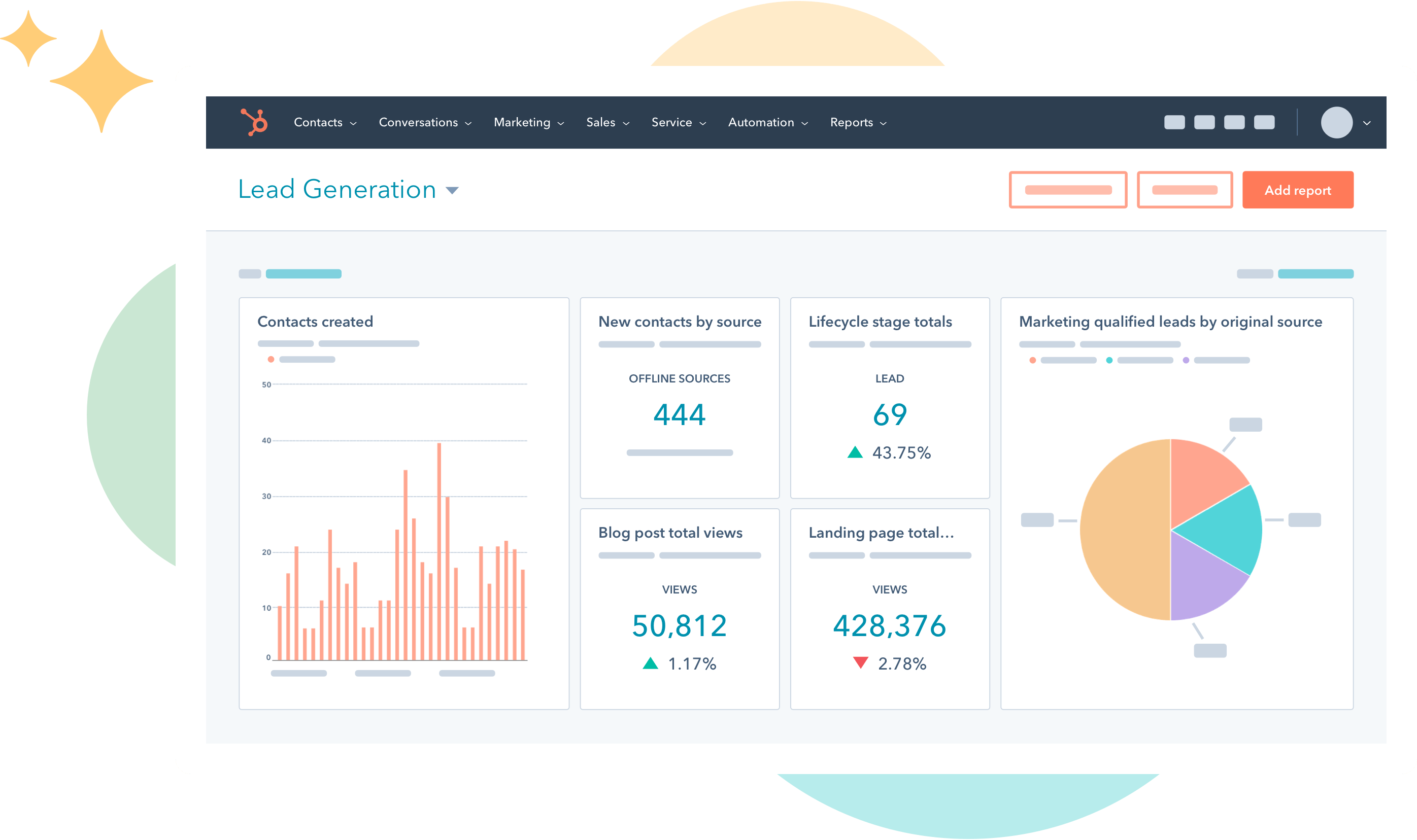 CRM & Sales Hub
Your sales process in one place, finally.
Sales Hub supercharges your sales process and eliminates friction by bringing all your tools and data together on one easy-to-use, powerful CRM platform your whole team loves. Now you're freed up to focus on what really matters: your customers.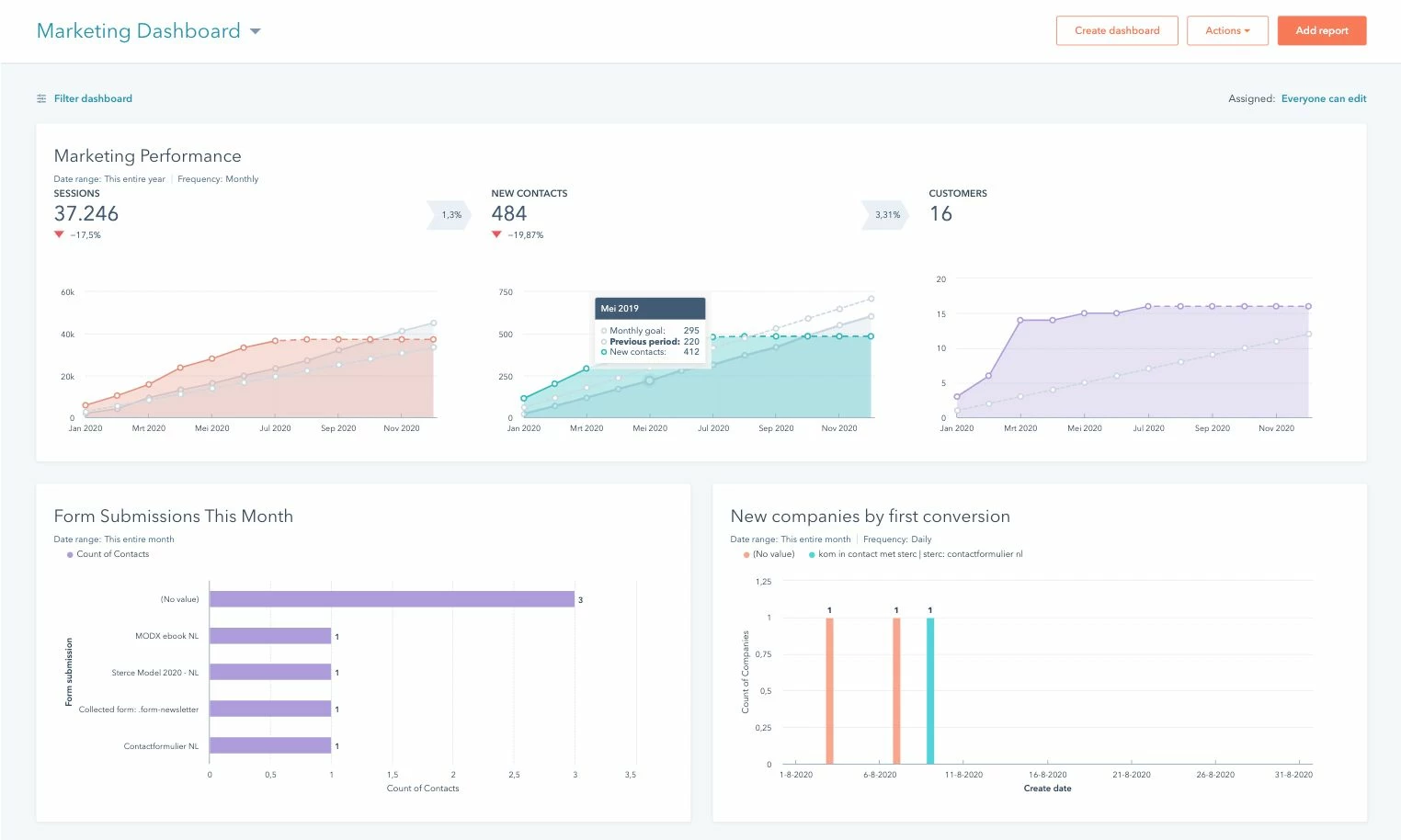 Marketing Hub
All your marketing tools and data — all under one roof.
With Marketing Hub, all your marketing tools and data are on one easy-to-use, powerful platform. You'll save valuable time and get all the context you need to provide a personalized experience that attracts and converts the right customers at scale.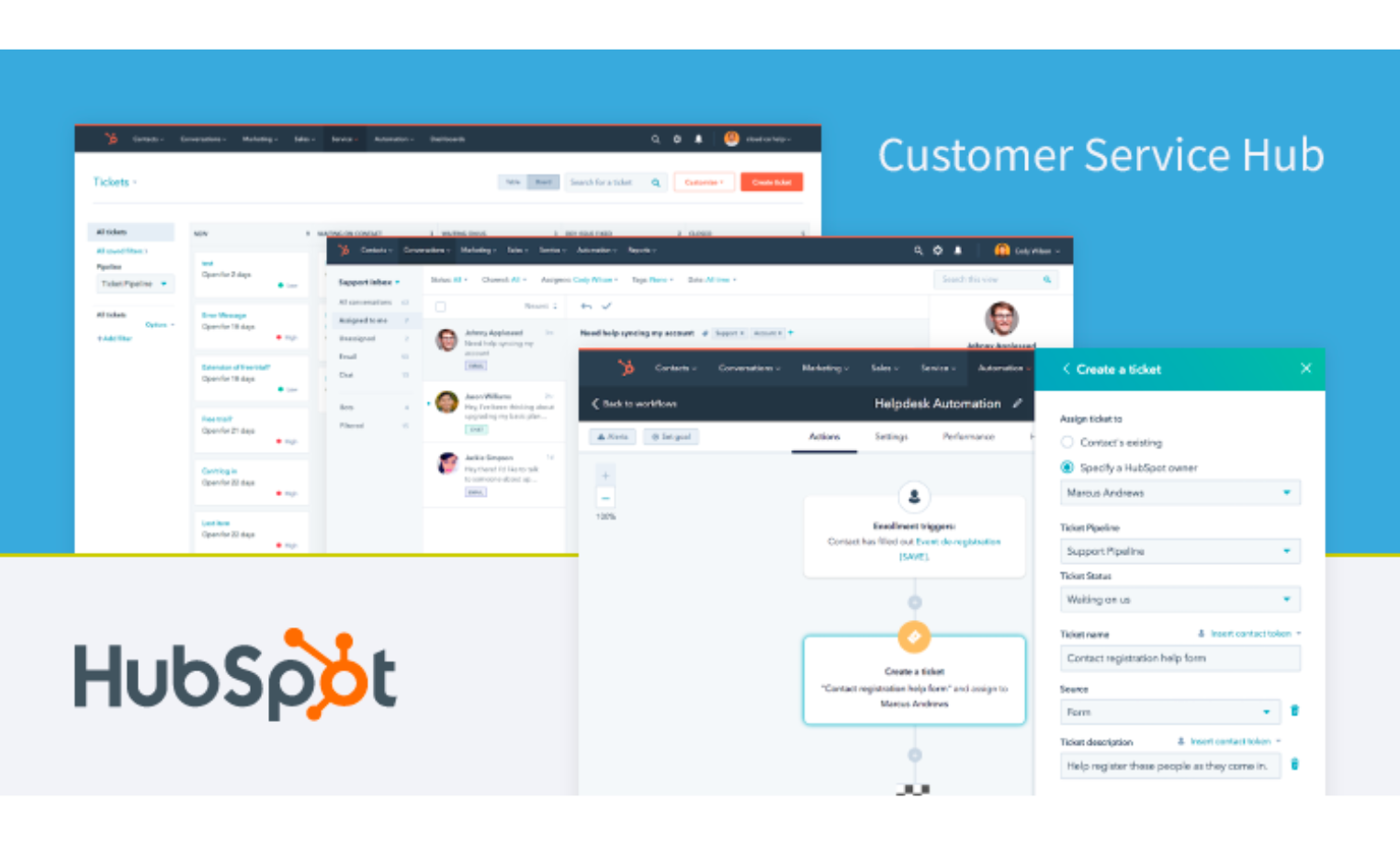 Service Hub
Your customers expect better service.
Service Hub connects all your customer service data and channels on one CRM platform, so you can easily support, retain, and grow your customer base. The result? Better customer service management, and delighted customers at every stage of the journey.
Marketing Hub Onboarding Plan
Account and Tech Setup
To set you up for inbound marketing success, we'll start your journey on understanding the fundamentals of HubSpot. HubSpot is a big platform with a lot of tools, and to get the most value out of them, you'll need to understand the foundations and how the tools work together. Along with helping you understand the HubSpot fundamentals, we'll guide you with setup tasks including:
Invite your team members

Connect your subdomains and configure your settings

Install the HubSpot tracking code and filter out your internal traffic

Set up your email sending domain and CAN-SPAM

Import your contacts, companies, deals, tickets, and notes.

Import your marketing opt-out lists

Configure email types

Connect your social accounts

Consider integrations

Capture and Convert Leads
What we'll cover:
Who are your personas?

Who are your current customers?

How are you currently capturing leads on your website?

Do you have any forms on your website currently? If so, what type of information are you collecting?

Are you currently running Facebook, Google, or LinkedIn Ads? If so, what is your ad strategy?

What factors are important when qualifying your leads?

What qualifies a contact as a Marketing Qualified Lead? Or as an opportunity?
What we'll guide you on:
Create personas to better understand the different audiences in your customer's database.

Explore forms and pop-up forms for quick wins.

Create custom properties that will help you qualify leads when filling out forms.

Set up lead scoring.

Define each Lifecycle Stage based on your own qualifications.
Engage and Nurture Your Leads
What we'll cover:
How are you currently assigning leads?

How quickly do you assign leads?

Do you currently have any email automation in place? If yes, what is the process?

How many emails are you sending a lead?

How are you currently segmenting contacts (e.g. customers, leads, opportunities etc.)?
What we'll guide you on:
Map out a nurturing process flow that considers the tools you're using.

Define lifecycle stages and ensure contacts go through different nurturing tracks depending on their stage.

Create your first welcome flow series for a new lead.

Automate and Personalize Your Marketing
What we'll cover:
Do you currently have any email automation in place? If yes, what is the process?

What are your current marketing efforts?

What planned marketing campaigns do you have coming up?

How do you currently segment your contacts?

What else are you currently automating? What efforts would you like to automate?

Are there different segments that need to get different information?



What we'll guide you on:
Find manual tasks that can be automated in HubSpot. Develop workflows, lists or smart content to save time via automation.

Explore smart content to add value to your target audiences.

Connect your social and ad tools, and automate tasks.

Use custom properties to build target lists. See how we can translate that into a marketing email with smart content or into a targeted workflow.

Complete Onboarding and Transition
As we approach the completion of your onboarding, we'll work with you to determine what your next goals will be after onboarding. You'll be transitioned to a Vested customer success owner who will be there to ensure you're thriving in HubSpot. If you're looking for more hands-on strategic or technical consulting help after onboarding, you can check out our Additional Services: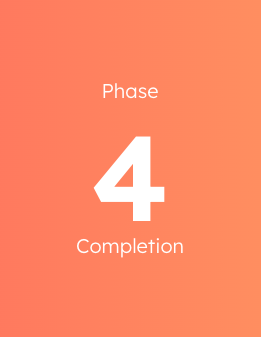 Vested has killed it for us. We have gone through countless marketing firms, lead generators, sales consultants, and business consultants over the years and none of them stack up to the services that Vested provides. THEY ACTUALLY GENERATE REVENUE FOR US!!!! Go figure, a marketing firm that actually generates sales. Their team of professionals walks us through how to use HubSpot through simple videos that everyone can easily learn from. Their inbound campaigns create leads for our sales team that actually turn into money! By far the best marketing firm we have ever seen and we are permanently a customer for life!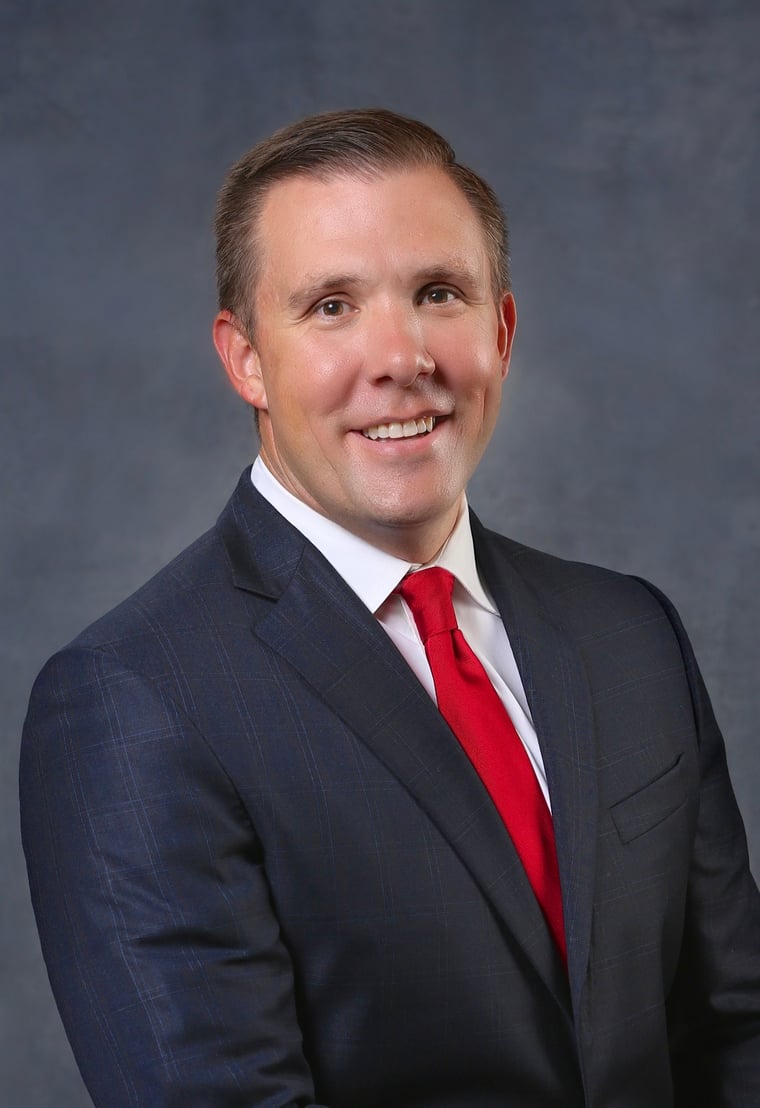 Knowing your craft and field are but a small fraction of the online attention battle. Before working with Vested, I simply waited around for current and older clients to ask questions and answered them to the best of my ability. Vested helped me take all of my knowledge, content, and questions being asked and helped me focus/repurpose the right content in just the right way to not only increase engagement with my followers (which has grown significantly since implementing HubSpot and Vested's expertise) but I am now #1 in our local and regional SEO due to their help in utilizing keywords and backlinking in my content. Thanks, Vested!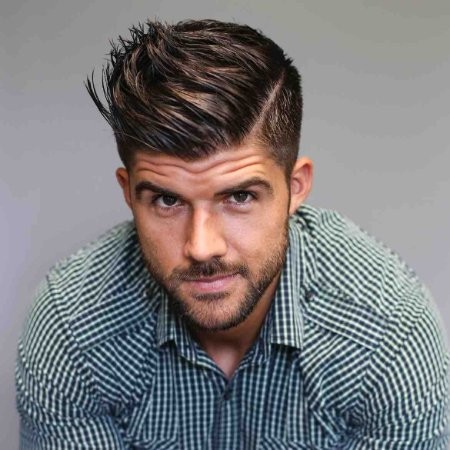 I've been working with Vested for about 4 years now and it has been a fantastic ride since day one! The Vested team and I have worked together on 4 different companies now and I only see that growing. Collectively we have identified the marketing strategy, branding, CRM design, marketing material, implementation, and execution on each company. Their process has assisted in taking these companies with little to no digital presence and grew them into industry recognized companies generating incremental revenue in a short amount of time. Having a sales management consulting company, I do not take on new clients without a partnership with Vested and HubSpot as I have seen the value time after time. Looking forward to the continued growth!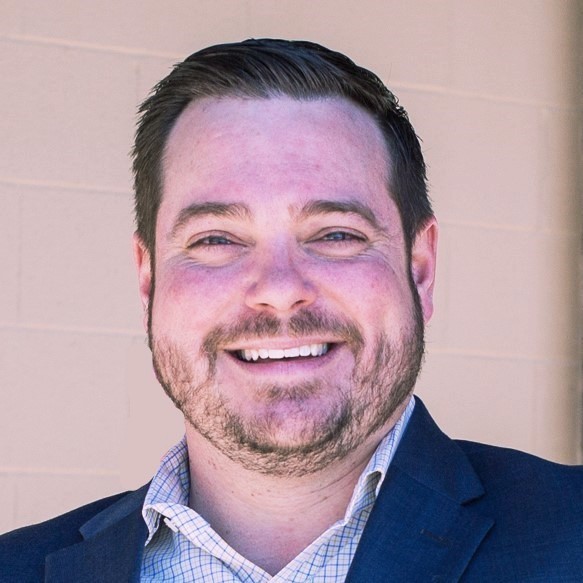 VP of Sales and Marketing - ParFab
From day one Vested and its team have worked side by side with us, consistently operating in good faith, going above and beyond what was expected, providing our overall marketing strategy and implementation. We consistently meet with Vested, set a plan, and work that plan, measuring what works and what needs improving. They have assisted us in becoming an international brand in the ketamine treatment space for behavioral health disorders and neuropathic pain while helping us to continue to add service lines and provide needed expert content and awareness in the scope of practice we serve our community. We can directly correlate their expertise and services to our growth and brand awareness! Vested has been and continues to be a high performance partner and integral to our business.