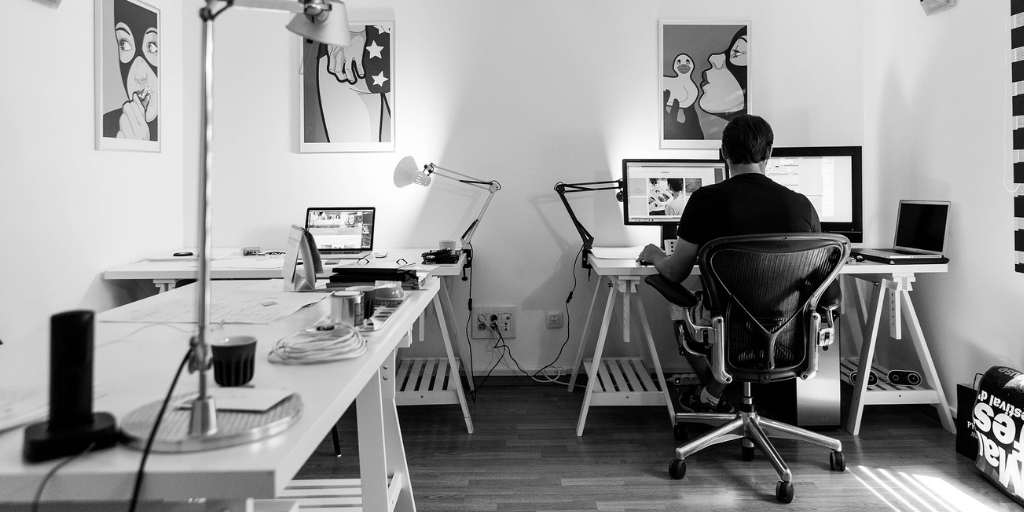 There are many reasons why you would choose to continue working after retiring. Maybe you want a bit of extra income, or you are bored, or you want to pursue a career path you never got to try out before. Luckily, we now live in a golden age of remote, at-home working, and seniors are perfectly positioned to take full advantage of it.
Indeed, starting a home-based business is the obvious choice. You don't need much capital to get started, you don't have to worry about things like mobility, insurance is super cheap, and you can build your own schedule to suit your needs. Here are a few key pieces of advice for getting started.
Find a Niche
Have you've decided if you are going to be a freelance writer, a consultant, or are you going to sell your crafts or other goods? Before you get started, research your area of choice and find a niche. You will notice that most successful people have a particular niche. That's because, unless you are selling a very specialized service, it will be difficult to stand out without one.
The Balance Small Business has some great advice on identifying your niche, starting with a free-for-all brainstorming process and then narrowing down your options by using online research tools to find where there is a gap in the market.
Your Website Is Everything
This may seem obvious given you're starting an online business, but many people miss out on the importance of a solid website. It takes a consumer 0.05 seconds to form an opinion on your website and decide whether they will use it, so it has to look and work great from the get-go.
You can build your own website relatively easily these days, usually with great results. Some of the best web builders for beginners include Wix, Weebly, and Squarespace. However, if you aren't comfortable with this (and you have a bit more of a budget), you can also easily hire a website consultant to put together something wholly unique to your business.
When searching for qualified web developers, look for candidates with strong portfolios, as well as for those with both front-end and back-end experience (most specialize in one or the other, but you need both). Rates vary widely — from about $30 an hour to $150 an hour — so make sure to get an estimate for the number of hours before hiring someone.
Get Support
One of the biggest challenges of running a home-based business is that you have to do everything yourself. Actually delivering your chosen service or making the goods you sell is just a fraction of the tasks you need to undertake. Luckily, there are plenty of resources available to help you juggle everything. Some examples include:
Accounting - Unless you are an accountant, chances are the financial things will soon overwhelm you. There are several great

accounting software

on the market to make it easier. Your choice will depend on what you need — for example, QuickBooks is ideal if you plan to file your taxes through TurboTax, while Expensify is a great option for those who just need something to keep track of expenses.

Marketing - Marketing can be an intimidating field for many, but it's a crucial part of any growth strategy. Here at

Vested Marketing

, we offer services that can help you reach your target audience faster and more effectively. For example, our SEO (search engine optimization) services can make it easier for customers to find your website on Google.

Social Media - Social media is a crucial part of marketing, business development, and customer service. Hiring a social media manager is an option, but it can be an expensive one for a fledgling business. If your budget is tight, it's time to roll your sleeves up and learn some social media basics; this

ultimate guide by Moz

is perfect for beginners. Once you have gotten the hang of things, you can automate the work to some extent with a scheduling tool like

Buffer

.
If the world of online business seems intimidating to you, don't worry. Few people with home-based business start out knowing everything about web design, marketing, and accountancy.
You can learn as you go, using a blend of free online resources and paid services. Seniors are perfectly suited for the world of online business — all you have to do is get started.