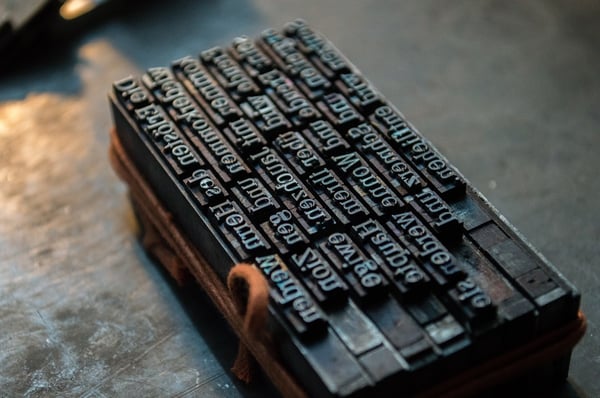 First Off, What Is A Boilerplate In Marketing Terms?
A boilerplate is your company's elevator pitch and should be part of your digital marketing plan. It is a short paragraph that is often your first and last chance to capture a reader's interest by explaining what benefits your company is able to offer. They are often found at the end of a company's press release or on the about page.
But Do We Really Need One?
Yes.
Most internet readers do not stay on any page for more than a minute. They are looking for answers to their questions and they want them now. First time visitors to your page are going to want to know what your company is able to offer them in 3-5 sentences.

Okay, You've Convinced Me, But How Do I Write One?
First step is to understand who will be reading your boilerplate. This will be your market.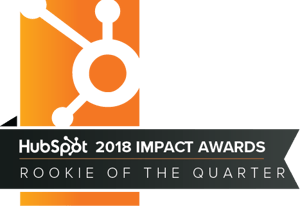 Next you're going to want to explain what your company does and how your services or products will be able to help them. (Keywords are important. More on this in a bit.)
Make sure to keep all of your statements concise, yet truthful. You want to highlight your strengths, but avoid superlative words such as "greatest" and "fastest." These do little in terms of comparison and are over-used. If you have won any awards or accolades, be sure to include those.
Next, eliminate all the industry jargon and replace those words with ones that all your readers will be able to understand.
Include keywords that will help boost your SEO (Search Engine Optimization) for your market. A good way to think about what keywords to include is to make a list of services or products offered.
Lastly, take one last look over and make everything in your boilerplate is essential information. You do not have a lot of time to convince a reader to investigate further into your business so make sure to cut the fluff.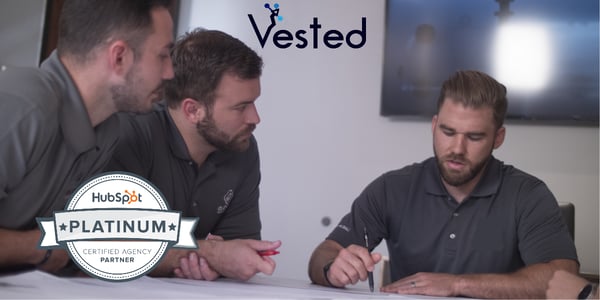 Vested is now a Certified Agency Platinum Partner with HubSpot. Check out our article on how we managed to earn this prestigious status.
I Think I Understand Now, Can You Show Me Some Examples?
Of course, let's start with international marketing giant HubSpot.
About HubSpot
"HubSpot is a leading growth platform. Since 2006, HubSpot has been on a mission to make the world more inbound. Today, over 48,000 total customers in more than 100 countries use HubSpot's award-winning software, services, and support to transform the way they attract, engage, and delight customers. Comprised of Marketing Hub, Sales Hub, Service Hub, and a powerful free CRM, HubSpot gives companies the tools they need to manage the customer experience from awareness to advocacy."
Could You Give Me More Examples To Make Sure?
Absolutely. We want to make sure you understand this because it is important for your company's growth. Let's take a look at the CVS boiler plate. Once again, their boilerplate encompasses everything you need to know about their company in under thirty seconds.
About CVS Health
"At CVS Health, we share a clear purpose: helping people on their path to better health. Through our health services, plans and community pharmacists, we're pioneering a bold new approach to total health. Making quality care more affordable, accessible, simple and seamless, to not only help people get well, but help them stay well in body, mind and spirit."
Let's take a look at another one for good measure. Once again, we can learn about the entire company and what they provide in under 30 seconds.
STONEWALL IS
"StoneWall Engineering is a leader in mechanical engineering, engineering solutions, design, drafting, project management, and unconventional problem solving.
We enable clients to outperform the competition and stay ahead of the innovation curve. With our professional engineering experts and years of experience, we are helping enterprises renew themselves while also creating new avenues to generate value.
We provide businesses with strategic insights on what lies ahead. We help enterprises transform and thrive in a changing world through professional engineering, operational leadership, and the co-creation of breakthrough engineering solutions, including those in engineering, manufacturing, and product design."
Seems Easy Enough, But What If I Still Need Help?
Well, that's what we are here for! At Vested Marketing, we have many people who are skilled in writing boiler plates as well as other articles or blogs that will help boost your SEO and get your company to the front page of google or any other search engines your clients frequently visit.
If you have any questions or would like some help, please contact us at the link below.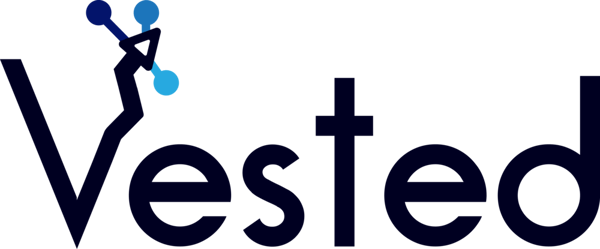 About Vested
Vested Marketing provides our customers with proven lead- and revenue-generating techniques based on the inbound marketing methodology. We assist and consult in a variety of areas including marketing, sales, and service.
Inbound marketing is about creating valuable experiences that have a positive impact on people and your business. We do that by attracting prospects and customers to your website and blog through relevant and helpful content. Once they arrive, you engage with them using conversation tools like email and chat and by promising continued value. And finally, you delight them by continuing to act as an empathetic advisor and expert.
Unlike outbound marketing, with inbound marketing, you don't need to fight for your potential customers' attention. By creating content designed to address the problems and needs of your ideal customers, you attract qualified prospects and build trust and credibility for your business.