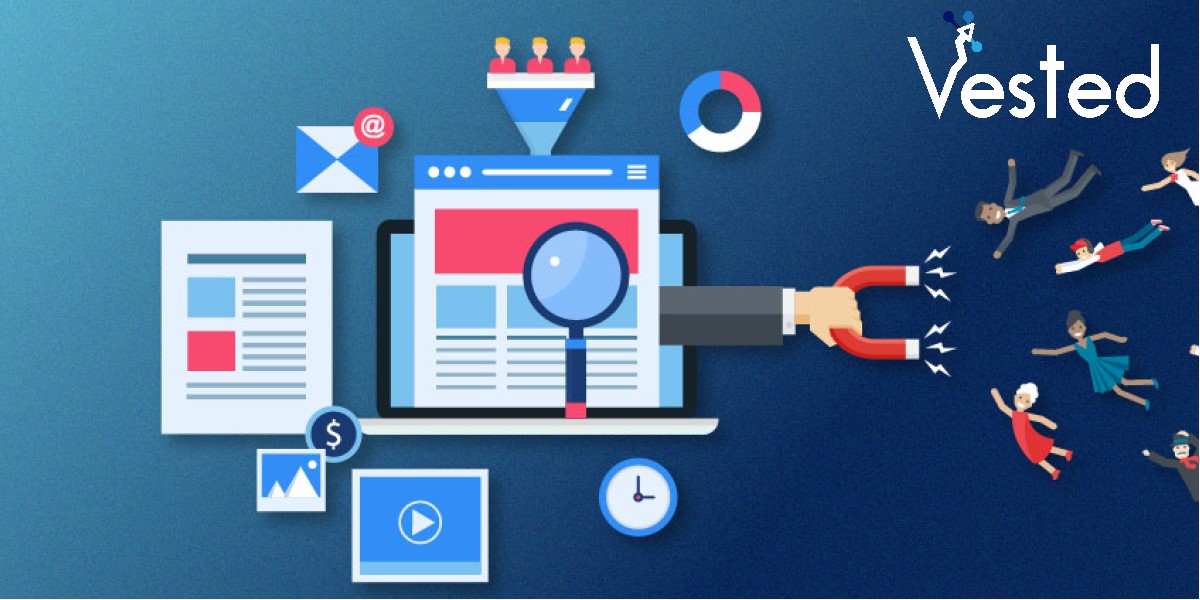 Inbound marketing is about creating valuable experiences that have a positive impact on people and your business. How do you do that? You attract prospects and customers to your website and blog through relevant and helpful content.
Once they arrive, you engage with them using conversational tools like email and chat and by promising continued value. And finally, you delight them by continuing to act as an empathetic adviser and expert.
Benefits of Inbound Marketing
Since 2006, inbound marketing has been the most effective marketing method for marketing your business online, generating leads, and decreasing your conversion time.
Inbound marketing takes your digital strategy to the next level of lead generation and customer engagement.
Here are some of the qualities of Inbound Marketing:
1. Enables Creating Content to Address Problems
Unlike outbound marketing, with inbound marketing, you don't need to fight for your potential customers' attention.
By creating content designed to address the problems and needs of your ideal customers, you attract qualified prospects and build trust and credibility for your business. Listen to Blaine's podcast all about marketing tactics to address this exactly!
2. Focuses on Creating Quality Content
Instead of the old outbound marketing methods of buying ads, buying email lists, and hoping for leads (likely less than qualified leads), inbound marketing focuses on creating quality content that pulls people toward your company and product through delivering relevant content, where and when they need it the most.
By aligning the content you publish with your customer's interests, you naturally attract inbound traffic that you can then convert, close, and delight over time.
By creating content specifically designed to appeal to your dream customers, inbound attracts qualified prospects to your business and keeps them coming back for more.
3. Cost-Effective
What is the benefit of this?
Your content lives on your site as long as you want it to.
The difference between that and paid, is that when you stop paying for ads with Google Adwords, Facebook ads, etc., your leads and website traffic also stop as well. That is not the case with inbound marketing.
4 Inbound Marketing Funnels
There are 4 marketing funnels that are critical when you are talking about inbound marketing: Attract, Convert, Close & Delight.

Let us explain each of these in more detail.
1. Attract:
Attracting customers is the first step in the inbound marketing methodology. Be sure to conduct marketing research to best understand your ideal consumer!
At this initial marketing stage, the customer is provided with the right content, at the right place, and at the right time through search engine optimization and social media marketing.
2. Convert:
Once the right visitors have been attracted to the site, the goal is to convert them into leads through obtaining their contact information on a landing page.
(For example check out StoneWall's Problem Solving eBook Landing Page)
In order to receive this valuable information, the remarkable content they need at that very moment is offered to them.
This helps give them the information they are looking for, while providing you, the marketer, with their contact information to effectively market to them.
3. Close:
The closing stage is where leads are transformed into customers.
At this later marketing stage, specific marketing tools such as marketing automation, lead nurturing, and social media monitoring are utilized to ensure that the correct leads are closed at the perfect time.
4. Delight:
Inbound marketing revolves around providing outstanding content to both your leads and your customers.
This means that even after a lead is closed, they still must be engaged through dynamic content, social media, and trigger marketing.
The goal of delighting the customers is both being able to solve their issues, and turn them into promoters of your business. In turn, building solid relationships can help maximize the referrals of your business.

Your Inbound Marketing Experts
The internet has changed marketing, and as such, we need to be ready to adapt!
If you're looking for ways to integrate more inbound efforts into your overall digital marketing strategy or wanting to start your own firm, we invite you to schedule a consultation with our team of inbound marketing experts.
---

As a certified Platinum Tiered HubSpot Partner Agency, we not only understand the benefits of using the inbound marketing platform to increase traffic and engagement, improve SEO, generate leads and boost sales, we know how to make it happen.
Our team of Engineers Turned Marketers can help get you noticed - for a more innovative and effective way to reach customers or provide a more seamless way for companies to find your services.