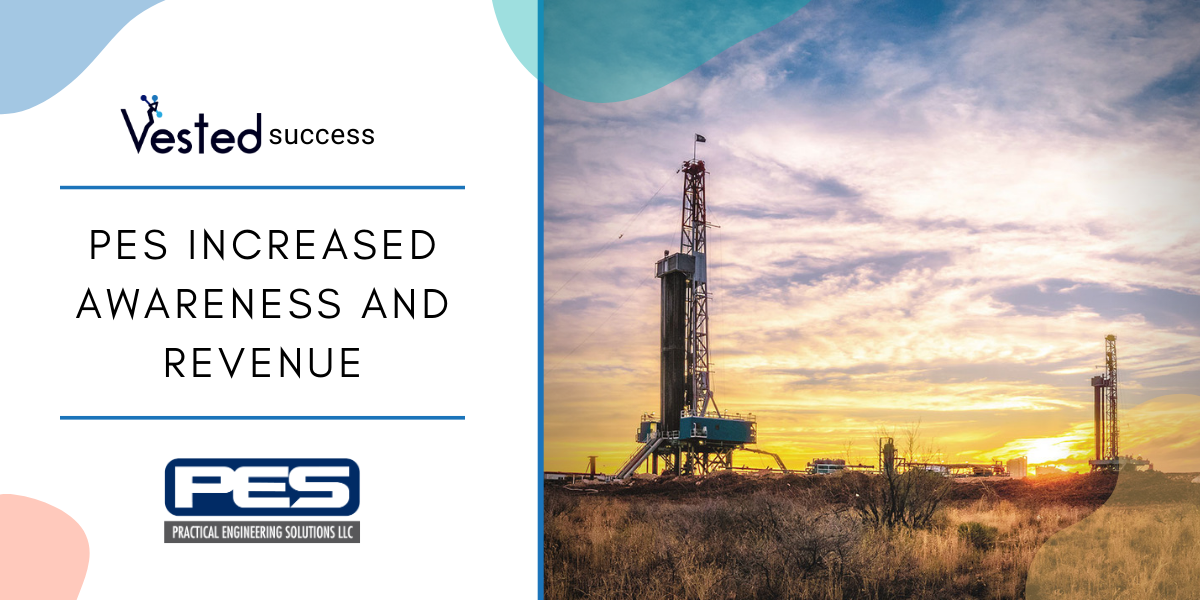 Nothing speaks better than results. And well, we are always proud to share some of our triumphs.
Enter Practical Engineering Solutions (PES).
Prior to collaborating with Vested, the PES sales team was not fully using their CRM to its full potential, causing the company to be less efficient and less cost-effective.
PES' use of an inefficient (SEO-wise) website created a barrier between the team and its potential customers. In addition, the lack of marketing efforts made it difficult for PES' website to build and maintain the company's reputation.
Equipped with Hubspot's tools, our team was able to track client success by defining data measurements and metrics. These tools enabled our team to analyze data and identify our marketing strategy's effectiveness.
The Solutions
Our team offered different solutions to focus on enhancing PES' sales platform, optimizing their website's SEO and internal sales process.
Clayton George, President at PES, shared some of his thoughts expressing his excitement about Vested's marketing efforts.
When other marketing companies are focused on how many social posts they can do, Vested is focused on growing our SEO optimization that leads to increased revenue
Let's dive into the details of the solutions implemented to make PES shine.
From concept, design, and engineering, to project management and integrity services, PES is your gateway to your journey's engineering endeavors. PES is always committed to being responsive to their clients, keeping their promises, making delivery schedules, and standing by their designs.
Some of the industries PES focuses on include oil & gas, hemp & CBD, and food industries. PES also provides services focusing on facilities engineering, turn-key solutions, manufacturing, mechanical engineering services, civil engineering services, direct lithium extraction, and drafting & design.
---

As a certified Platinum Tiered HubSpot Partner Agency, we not only understand the benefits of using the inbound marketing platform to increase traffic and engagement, improve SEO, generate leads and boost sales, we know how to make it happen.
Our team of Engineers Turned Marketers can help get you noticed - for a more innovative and effective way to reach customers or provide a more seamless way for companies to find your services.