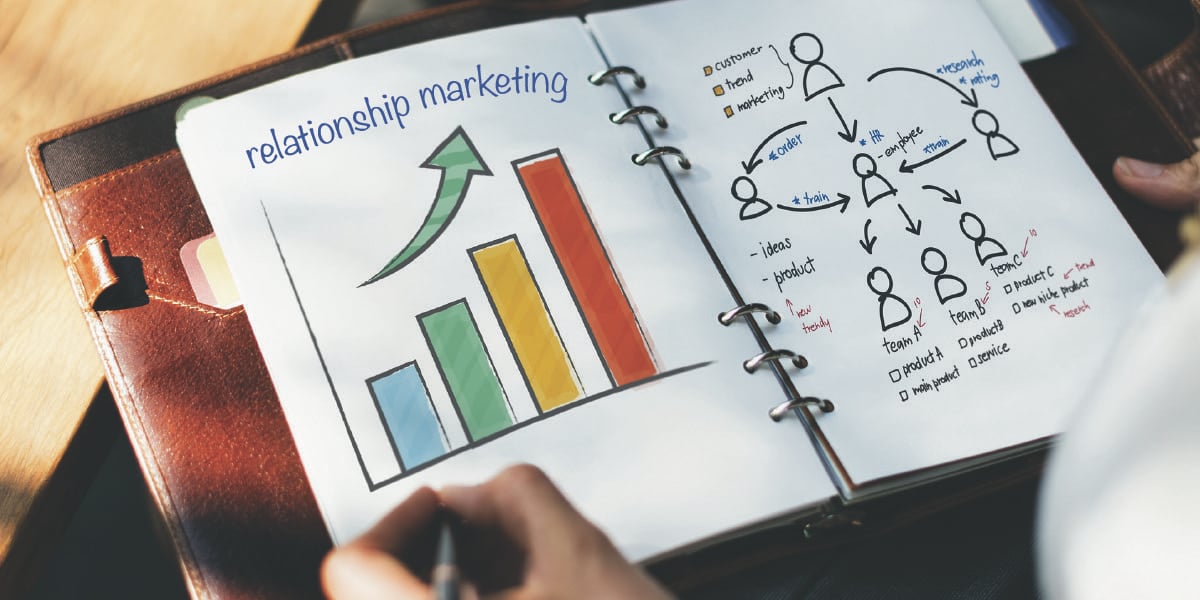 Instead of always trying to convince complete strangers that your offering is the best out there through inbound marketing alone, sometimes it is best to leverage your existing relationships for the best business outcomes.
There is plenty of marketing research out there highlighting how important customer retention is to business success and it is oftentimes more critical to success than is initial acquisition.
For instance, research conducted by Frederick Reichheld of Bain & Company found as little as a five percent increase in customer retention can result in an increase in company revenue by 25-95%.

Also, American Express discovered retained customers often will outspend newer customers. This is more than likely due to the fact that they have already trialed your services and trust your brand and offering. So the next time they decide to use you, there isn't as much of a need for testing the waters.
Still not convinced?
Consider this:
Some flyers began using JetBlue for their most common flights.
Why?
Because they could earn points for every dollar spent on a flight (points which never expired), and they appreciated the airline's customer-first mentality.
Not to mention the free snacks...
Over time, most of these buyers took it a step further, paying $99 for a JetBlue Plus credit card, which allowed them to earn more points on every dollar they spent using the credit card. They could use these points for future flights, but alternatively, they could also use them on car rentals, hotel stays, or purchases with JetBlue retail partners, like Amazon.
Then, overtime, they convinced their friends to get a JetBlue credit card, so they could reap the same benefits.
You see where we are going here...
We are not trying to convince you to fly JetBlue, but we are trying to show you the power of relationship marketing
By offering these types of rewards for long-term customers, and demonstrating a true, authentic desire to cultivate a deeper relationship with their audience, JetBlue doesn't need to spend much time or effort on acquiring new customers -- its existing customers are doing the heavy-lifting for them.
But you don't have to own an airline or a Fortune 500 company in order to satisfy your existing clients.
How can you leverage the power of relationships in your existing business?
So how can you leverage the power of relationships in your existing business, without having to have your very own credit card and ink a deal with Bezos for treating your customers to their endless list of perks?
Download our Relationship Marketing guide below and start implementing these easy steps that will ensure you dazzle your existing paying customers, today!
---

As a certified Platinum Tiered HubSpot Partner Agency, we not only understand the benefits of using the inbound marketing platform to increase traffic and engagement, improve SEO, generate leads and boost sales, we know how to make it happen.
Our team of Engineers Turned Marketers can help get you noticed - for a more innovative and effective way to reach customers or provide a more seamless way for companies to find your services.