14 min read
Web 3.0 Marketing: SEO, Social Media and Blockchains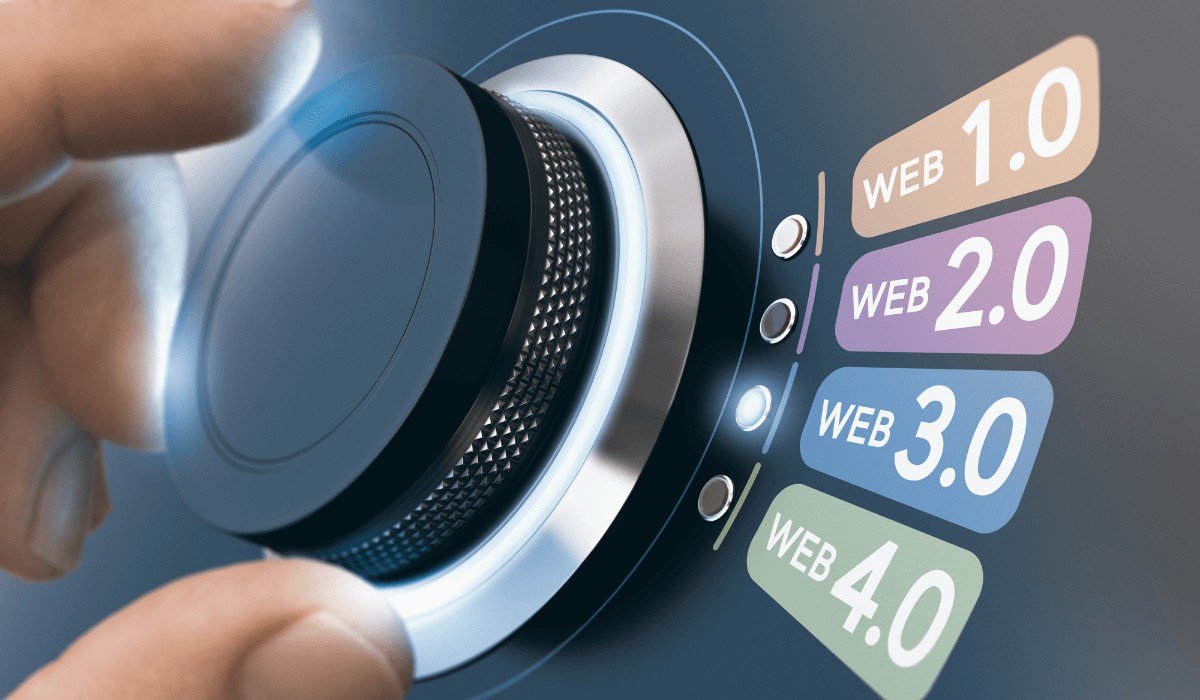 What is web 3.0 and how will it change marketing? As we move into a new era of the internet, blockchain technology is bringing about changes that will revolutionize marketing.
In this article, we'll explore the ways in which SEO, inbound marketing, and blockchains are shaping web 3.0 and what you need to know to stay ahead of the curve.
What is Web 3.0 marketing?
Web 3.0 marketing is the future of online marketing and will be integral in providing users with a seamless experience tailored to their preferences and location. It can be defined as a way of using web applications that connect users with information based on the relevancy that they are looking for.
Companies like Google, Facebook, and Twitter are already utilizing Web 3.0 technologies in order to give users the best possible experience when using their services; it's only a matter of time before other companies begin following suit.
It has provided marketers with new opportunities when it comes to advertising that is more interactive and aimed at creating a more personalized experience for each visitor, while also giving their target audiences exactly what they're looking for within seconds.
Web 3.0 is already taking over how we use the internet in some ways, but in the next 5-10 years it will be a major part of our daily lives.
What happened to Web 1.0 and 2.0?
Web 1.0 was the first generation of web technology, which allowed users to access documents and other files on shared servers throughout the Internet. Web 2.0 is what we are using today, where information sharing has exploded, ideas can be crowdsourced by user-generated content in social media sites like Twitter or Facebook - to name a few.
With Web 3.0, the focus shifts from a web of information to a web of people.
The first generation of the internet focused on text and HTML, while the second-generation focused on hyperlinks and the linking of pages within a website. The third generation focuses on social media sites as well as semantic coding that allows browsers to read more than just the text of a webpage, but also pull in metadata such as the company's name and product description or details about their website.
The Web 3.0 era is where we've seen the growth of social media sites like Facebook and Twitter; it was also when Google introduced its +1 button and put an emphasis on user reviews of businesses. These were early signs of Web 3.0 integrating itself with how we use the Internet today.
How are Web 3.0 technologies used today?
The merger of Web 3.0 technologies will be what truly revolutionizes the internet, however, on a smaller scale, it provides new opportunities for marketers to reach out to their target audience.
Common Web 3.0 terms that are becoming more relevant are semantic coding, Geo-targeting, and user reviews - just some of many technologies being used by companies today that are changing the way we use the web.
Web 3.0 uses semantic HTML coding that allows for personalization, improved search capabilities, and increasingly more relevant results. Google's introduction of social media signals as part of its ranking algorithm is a prime example of the beginning of Web 3.0 marketing on the Internet.
How Will Web 3.0 Impact Businesses?
Web 3.0 means that businesses have to take a new approach when it comes to attracting and retaining customers through their websites. Marketers need a personalized experience for each visitor in order to survive in today's market with companies like Amazon, Netflix, and Pandora growing larger each year.
An example of this is having a website that adjusts its content depending on the time of day it's being viewed, or catering to mobile devices that are not as powerful as desktop computers.
Web 3.0 still has yet to completely take over how we use the Internet today, especially as Industry 4.0 continues evolving, but it is quickly becoming one of the most important aspects of our lives. The goal for marketers going forward is to have a more interactive approach with their target audiences and provide them with quick results that are tailored specifically to what they're looking for.
The future isn't just about how we search on the web anymore, but also a time when all of our devices are connected seamlessly, allowing for more personalized recommendations.
What should marketers know about Web 3.0?
In order to have success with utilizing web 3.0 techniques, there are a few things that marketers should know about these new ways of marketing online.
As the internet continues to grow, more and more people are becoming connected online which can potentially cause marketers to lose their connection with their customers.


Marketers must use these new techniques to be sure that they are connecting with their customers in meaningful ways.


By using Web 3.0 platforms such as Facebook, Twitter and Google+ a marketer can create a relationship with their customers that they haven't before. These social media websites allow for a two-way conversation between a marketer and a customer, which allows for the potential to have a positive impact on the way that people receive information about products and brands online.


Web 3.0 marketing requires the marketer to be open to change as it may make them lose some current customers in order to gain new ones. Marketers must understand that what their potential customer has today is different from what they will have tomorrow.


Having a social media presence is essential for any marketer who wants to utilize Web 3.0 technologies because it allows them to have a two-way conversation with their target audience.


This is why marketers should always be on top of their social media game, keeping up with the latest trends and changes in order to stay ahead of the curve and maximize their potential.
Key Features of Web 3.0
Semantic Web (SW)
The semantic web is "a Web of machine-readable data, where the meaning of words and phrases are expressed using ontologies in order to enable easy and consistent interpretation of the meaning of that data by machines."
Natural Language Processing (NLP) technology is used to enable the understanding of unstructured data on the web, making it possible for machines to do what they were never able to before without requiring human involvement.
What this means for marketers is that search engines will be able to more easily understand what your website is about and how it relates to other websites on the internet which could drastically affect your search engine rankings. AI content generators will also help you create content twice as fast as before, allowing you to reach even more people.
Ubiquitous Computing
Ubiquitous Computing refers to the understanding of the computing environments that are available wherever you go. The meaning of this for marketers is that it will be much easier to check your website stats while at a restaurant, or on the beach. Since there are no longer any boundaries when accessing data, marketers can receive information about their websites in real time.
The number of devices connected to the Internet increases every day, thanks to the Internet of Things (IoT), which enables the ubiquitous web.
Decentralization
The core of Web 3.0 is decentralization. As mentioned before, Web 3.0, also known as a decentralized web or semantic web, is often referred to as a decentralized or semantic internet.
In Web 2.0, computers employ the HTTP protocol to identify and locate information on servers, which is generally stored on a single server at a particular location.
On the other hand, in Web 3.0, the information would be stored in numerous locations simultaneously rather than just one.
As a result, there would be no data storage center.
What about Web 3.0 and SEO?
It is becoming more important to have search engine optimization when it comes to web 3.0 marketing as well.
Having the right keywords, SEO strategy and link-building techniques are key factors in increasing search engine rankings, which can lead to more customers. This is very important as the crypto market typically relies on 2 key factors when trying to obtain more online visibility, which are: market cycles and paid advertising through social media channels.

Investing into optimizing for good SEO can open your Web3 project to acquiring more passive traffic regardless of the market cycle—if you're not sure how to get started, we provide SEO services that could you or if you're looking for more Web3-specific agencies, you could consider working with Web3 SEO agencies that only specialize in blockchain-related SEO only.
Search engines such as Google and Bing place a higher value on links and the social media signals of pages than ever before by incorporating these factors into their ranking algorithms. Web 3.0 marketing is all about relevancy, and this is what search engines are looking at now more than ever before.
Web 3.0 and Inbound Marketing
Inbound marketing and Web 3.0 go hand in hand and work together to help marketers achieve their goals.
Web 3.0 makes it possible for companies to communicate with consumers through the use of social media platforms such as Facebook, Twitter, and LinkedIn.
Some benefits of using these platforms (in terms of inbound marketing) include:
It is easier to listen to users and consumers
The platforms make it easier to foster engagement and relationships with customers
They provide a space for marketers and company owners to share content and stories about their brand which helps them build up a loyal fan base.
There are many social media parameters that marketers can keep an eye on in order to optimize their online presence.
You can take leverage CRM tools like HubSpot and Salesforce to get inbound marketing tasks executed.
Web 3.0 and Social Media
With Facebook, Twitter and other forms of social media controlling the marketing conversation right now, marketers might want to consider how blockchain technology could help decentralize control once again.
Recall that in Web 2.0, there is more of an emphasis on opaque communities controlled by intermediaries like social networks and media sites.
Social media companies thrive because they collect and sell data collected from users, and this is a problem for marketers because blockchain technology has the potential to make social media networks more transparent.
Web 3.0 will give marketers access to their audience data on social media channels like Facebook, Twitter and Instagram while giving the end user more control over who accesses that information. This means that marketers won't have to rely on third-party intermediaries to provide access, and they will be able to keep their customer data more secure.
Brands can also use new social media channels like Steem that are powered by blockchain technology. Social media users will also enjoy the benefits of Web 3.0 where user's contributions are recognized and rewarded.
The Role of Blockchain on Web 3.0 Marketing
When you hear the word "blockchain", it's likely that the first thing that comes to mind is cryptocurrencies such as Bitcoin, Lith Token, and Game Coin (just to name a few), cryptocurrencies that are powered by blockchain technology.
Blockchain is a rapidly developing technology that is continuing to revolutionize our lives. Many believe it will be as impactful as the creation of the internet itself.
With blockchain technology, marketers face a slew of new issues and problems, so it's critical to comprehend what it is, how it works, and why it might be beneficial to your business.
Why? You may ask.
Because blockchain technology aims to eliminate centralized systems and establish an open ecosystem that will revolutionize digital marketing.
Data security and data decentralization will be provided for Web 3.0 with blockchain technology.
This means that customers would be connected directly to businesses without the need for any intermediaries. Furthermore, with blockchain technology's decentralized ledger approach, consumers would have complete control over their data privacy since it ensures data transparency and security.
How does blockchain technology affect your marketing team?
Web 3.0 and cryptocurrencies will play significant roles in the future of marketing.
Web 3.0 will likely approach consumers more directly, making it possible for people to share information directly with businesses through blockchain technology which is decentralized and scalable (unlike traditional web 2.0).
Educating yourself on how cryptocurrencies work and tokenomics (the topic of understanding the supply and demand characteristics of cryptocurrency) might be beneficial. Marketers may find themselves having to familiarize themselves with the trending types of currencies and tokens, and how to use cryptocurrencies for the purposes of marketing and advertising.
The goal here is to start thinking about things ahead of time before we run into problems that we don't know how to deal with, kind of like prevention (not saying that marketers will be able to prevent blockchain technology from happening altogether).
So, marketing teams should learn how to use cryptocurrencies in their campaigns.


---

Inbound marketing and SEO are important tools for any business, but they are even more essential in the Web 3.0 world. As we move into an era where data is king, it is more important than ever to make sure your website is optimized for search engines and that you are generating high-quality content that engages your audience.
Additionally, businesses need to start thinking about how blockchain technology can be used to improve their marketing efforts. Blockchain offers a new way of tracking customer interactions and data, which could lead to better insights and targeting for future marketing campaigns.
If you're looking for help incorporating these technologies into your marketing strategy, contact us today. We would be happy to share our expertise with you and help you get ahead.
Related Articles
How AI is Changing the Inbound Marketing Industry - Explore how AI is revolutionizing inbound marketing with tools like GPT-4, ChatSpot, SEMrush, and Google's Palm2, enhancing SEO, email marketing, and more
How to Improve E-commerce Website Keywords' Ranking on Google? - Learn how to improve the ranking of your e-commerce website on Google by focusing on the right keywords, strategizing your content, and implementing effective SEO strategies.
---

As a certified HubSpot Partner Agency, we not only understand the benefits of using the inbound marketing platform to increase traffic and engagement, improve SEO, generate leads, design effective websites and boost sales, we know how to make it happen.
We are inbound marketing experts, SEO gurus and top-notch website developers.
Our team of Engineers Turned Marketers can help get you noticed - for a more innovative and effective way to reach customers, or provide a more seamless way for companies to find your services. Inbound Marketing has no limit to industry, serving from Crypto & NFT, mining, oil and gas, technology & automation, engineering, technology, water saving technology, construction, healthcare, to industrial & manufacturing, food and goods, Cajun food, seasonings, recipes & product distribution, term life insurance, Amazon sales, fast fashion, wholesale fashion and wholesale clothing.