It's hard to scroll through social media these days without coming across multiple ads for marketing agencies or gurus promising to print your company money.
And we should know... since we are one.
But the problem that most marketing agencies run into isn't a faulty strategy or lack of experience or knowledge. Most of the time it boils down to an unprepared customer.
Keep reading to discover the top three things that you as a business owner should have prepared prior to hiring a marketing agency.
"We can't solve problems by using the same kind of thinking we used when we created them."

- Albert Einstein
"Throwing money at people and problems" is the default mode of a stressed out entrepreneur or CEO. It is what the world tells us we should do when all else fails.
Instead of taking a step back and thinking through the gaps, we plunge forward and stumble into more frustration and debt.
So instead of anxiously and impulsively reacting in stressful situations, such as the national pandemic we are in, make sure your business is ready to partner and scale with the appropriate marketing firm by following the three rules of thumb below.
1. Know Your Audience
A marketing agency cannot help you increase your leads if you are not crystal clear on who your audience is.
When "Everyone" is your customer... then no one is.
You cannot create compelling marketing material and engaging sales copy for everyone. It just doesn't work that way.
In order for your service offering to appeal to your ideal customer, you must know exactly who that is so that you can call out their deepest fears and explain to them why your solution obviates their problems.
Simply hiring an agency to create ads that you will throw money behind and hope they work isn't the solution.
Marketing agencies don't know your audience, nor their problems as well as you do from being in the trenches serving them.
Creating a Buyer Persona is one way to get crystal clear on narrowing the width of your marketing net. The narrower your net, the deeper it becomes.
This means that instead of marketing to many people at the surface, you'll be able to go much deeper to reach your niche market and serve them the solution they have actually been looking for all along.
2. Know Your Numbers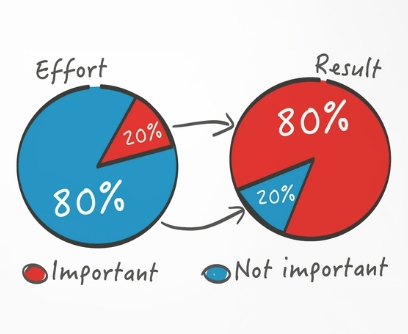 Image Credit: https://medium.com/@Aden.VaughanWilliams/can-you-apply-the-pareto-principle-to-recruitment-efe54234d657
The next step once you have become super clear on your ideal customers is to drill down into your business's numbers.
Applying Pareto's Principle to your books can paint an extremely vivid, and often sobering, picture of the business for most entrepreneurs.
Our numbers clearly show our strengths and our weaknesses. There is no hiding once you strip away everything but the costs and the profits.
Use these to your advantage and don't fear really diving in and assess where you are wasting valuable time and energy!
Prior to putting a ton of money behind Facebook Ads or investing in a marketing agency, take the time to discover your business's unique 80/20 or even 90/10 and really watch your marketing ROI soar.
3. Optimize Your Business and Your Systems
Although this final suggestion has little to do with "marketing" per se, it is one of the most important pillars to maximize prior to infusing a ton of cash into marketing or scaling.
The purpose of marketing is to educate more people about your business and bring in more valuable leads that could potentially buy or utilize your services.
But, if your internal processes and leadership weak, then more leads will hurt you, not help you. If you add more customers to a inefficient system and items fall through the cracks, then your reputation will bury you and your marketing ROI will vanish.
Leveraging resources, such as george-BI, will help effectively align your systems and set you up for success to scale.
Before thinking that simply getting more customers will save your business, make sure your team, your finances, and your strategy all sync up prior to feeding the machine more money.
Want To Learn More?
Whether you're already doing the above items or you're just beginning to ask yourself those questions, connect with us to further develop your business to ultimately reach new customers!
---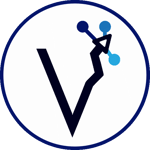 As a certified Platinum Tiered HubSpot Partner Agency, we not only understand the benefits of using the inbound marketing platform to increase traffic and engagement, improve SEO, generate leads and boost sales, we know how to make it happen.
Our team of Engineers Turned Marketers can help get you noticed - for a more innovative and effective way to reach customers or provide a more seamless way for companies to find your services.