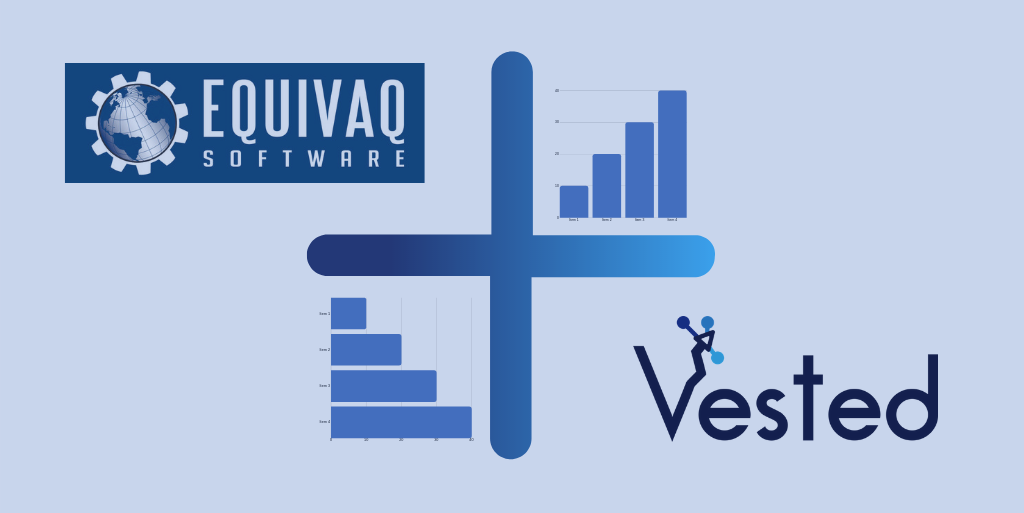 Using a robust marketing platform and partnering with the right marketing firm can lead to a direct impact on your bottom line. If you don't think your digital marketing methods matter, check out the case study below from one of our partners, equivaQ, that has seen success after adopting HubSpot and partnering with us here at Vested Marketing.
Marketing Before Vested
Prior to partnering with Hubspot, Tim Webb, owner of equivaQ admits that his methods were not only costly, but he wasn't really seeing much results from them.
"Our approach was really tattered and disjointed. We didn't have a consolidated end to end solution for our marketing needs so we actually met with Vested and they introduced us to the power behind Hubspot. Not just the CRM, mind you, the actual power. Using HubSpot for email tracking, for blogging, for the pillar content. Managing the deals, contacts, tasks, and tickets which are all running through our website, as well as live chat. That is something that has been extremely important for our customers to stop by our website and pick us up on live chat. That actually comes through on our mobile phones and it will ping us and we can pick up the chat directly from the app."

Marketing After Vested
For anyone who has ever had to make cold calls, you can probably understand Tim's struggle. This method can be effective, no doubt, but it is also thought of as a highly disruptive process. Not only that, it is time consuming, and we all know that time can become very costly.
"By investing in the HubSpot solution we have actually been able to launch into the realm of having inbound sales. We didn't have those before. We actually now have customers calling and contacting us out of the blue because they read one of our blogs or have seen one of our Youtube videos. Or they found another customer who recommended them who found us through our newsletter, blog, or any of the content that we published online."
If you own a company and aren't playing in the digital world; you need to get in it, and now! And, just as important if you have decided to jump into the digital arena; if your target audience can't find you, then you need to up your Digital Marketing game.
"Vested and HubSpot have improved our approach to marketing simply because they educate. As we have learned more and more thorough Blaine and his team we have actually been able to bring value to equivaQ software by learning exactly who we are trying to target. Who is our audience? What are we actually trying to sale? And then when we make a post, we have that virtual network."
A big question is, how will you know if you are being effective in your efforts? As Tim with equivaQ reports, he can see right away if things are trending up or down at a glance on his Hubspot dashboard.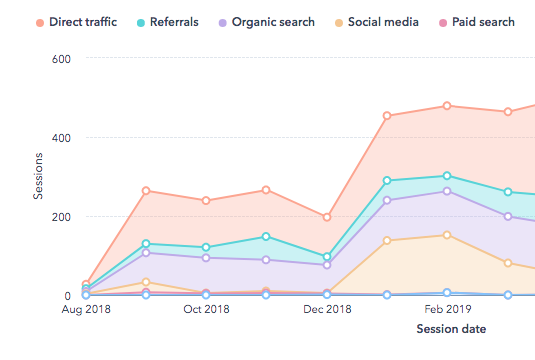 "These guys know what they're doing. We thought we knew. We were trying this for five years. We tried lots of digital campaigns and digital online presence. We didn't see a bit of return. Literally zero dollars in return. If it hadn't been for persistence, and by the grace of God, met Blaine LaFleur, and then all of a sudden when we got the HubSpot in place and we got the training and we started working with Blaine and his team, these guys took us to the next level... So far they have increased our revenue three-fold. No joke. those are bottom-line numbers. We used to be a $100K yr company. Now we are a $300K per yr company. I'm looking forward to the time when we are a $3mil company and I don't think it's going to be that long with the work that we do with Vested and the relationships made."
As the saying goes, what you can't measure, you can't improve. And, with Hubspot, you can scrutinize and tweak everything:
The Results
For Tim and equivaQ the results are real. We aren't just talking about seeing numbers trending upward on his dashboard either. His business's earnings went from $100K to $300K in about a year!
Click Below to see the entire testimonial:
Want To Learn More?