10 min read
7 Industry Examples of the Internet of Things (IoT)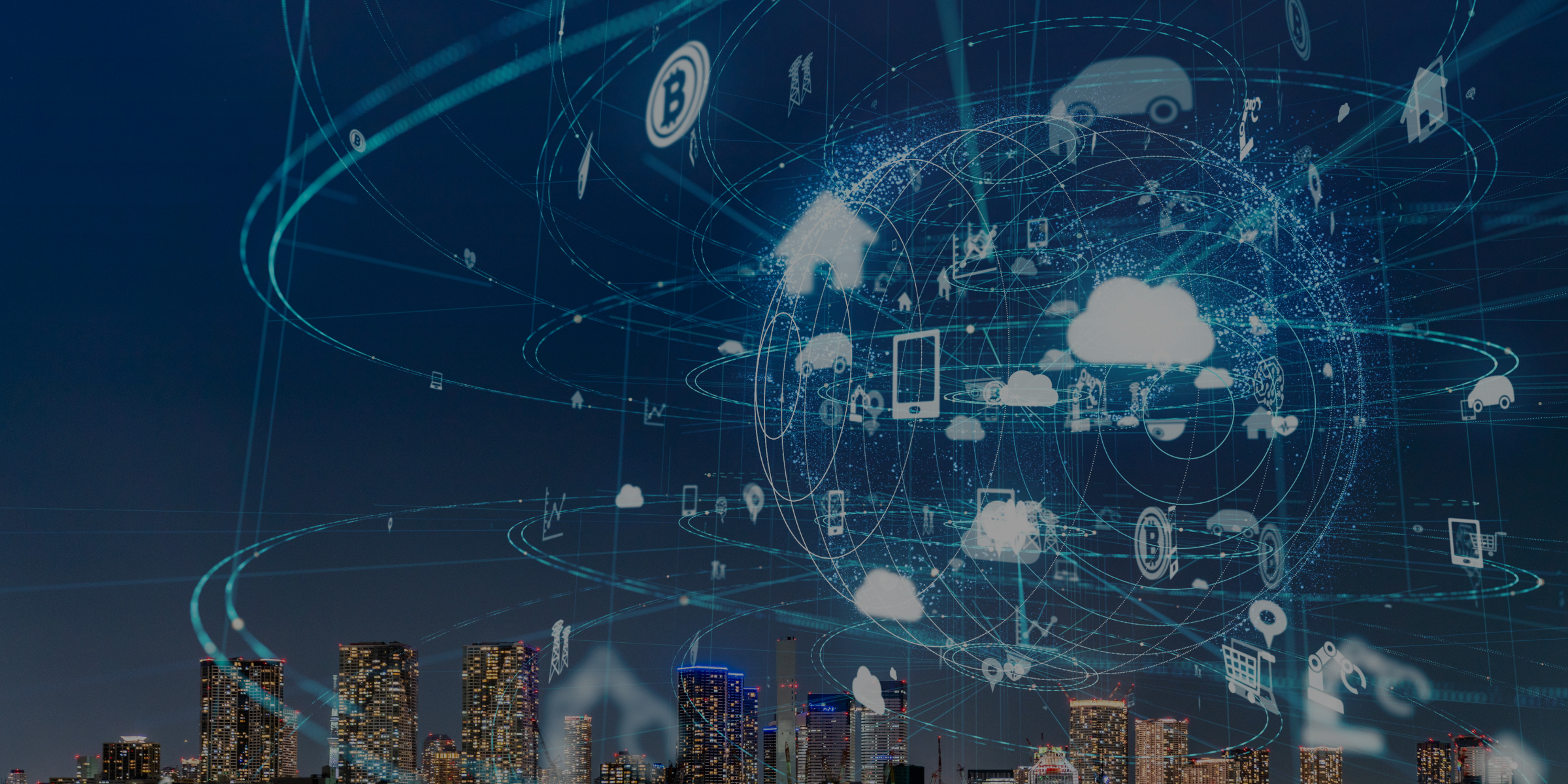 The Internet of Things is helping companies make smarter decisions faster, and it's changing the way companies operate in their day-to-day work. It gathers predictive and prescriptive analytics, brings critical assets together, and helps with performance management and maintenance.
What is the Internet of Things?
The Internet of Things (IoT) is the idea of millions of physical devices worldwide connected to the internet and constantly collecting and sharing data.
A well-known commercial application of IoT is Top Golf, which utilizes several cutting-edge IoT technologies to create the seamless experience of Top Golf. Some more common and residential applications of IoT are internet-connected refrigerators that allow you to peek into your fridge from the grocery store via your phone.
Other kitchen appliance manufacturers are jumping on board with the IoT trend. For example, many high-end ovens allow you to imitate the preheat setting as well as other functions with the touch of a button on your mobile device from anywhere around the world.
IoT works by having the sensors and mini-computer processors on the device "talk" to the cloud, integrate with software, then analyze and transmit the data from a website or app. The information it gathers can detect problems, see patterns, and make recommendations.
Below are 7 industry examples of IOT
1. Engineering
In any manufacturing company, there is always room for improvement when it comes to operations. Cloud technology can help the process of quality control by gathering data. In addition, IoT is integrated into the process when quality control problems come up and will fix it without involving a human.
Companies might also need to upgrade equipment when they need to improve quality control. If equipment is constantly breaking or is outdated, it may slow down the production. IoT helps identify and resolve these issues so they can be corrected before becoming a catastrophe.
2. Industry 4.0
Manufacturing industries have noticed how IoT can put out smart sensors that give managers more accurate information which will help them with their day-to-day decisions.
Industry 4.0 is revolutionizing the way your business operates with machine learning, which helps minimize human input while also reducing costs. It will also analyze real-time data and help operations with digital technology for companies that focus on supply chain management and manufacturing.
An easy management system tool like SmartHub creates a one-stop-shop for the manufacturing industries by creating a solution designed to help with structured processes. SmartHub helps close the gap between operational technology and information technology while maintaining IT security.
3. Remote IT
During the COVID-19 pandemic, employees were told that they would start working from home. A year later, employers are still allowing employees to work remotely. Anyone who worked from home would understand that websites crash, systems fail, and not everyone is "tech-savvy".
IoT has helped during this transition of our new work life. Cite Technology Solutions has a remote support portal that would leave the technical issues to the professionals. They use their VPN connections to tap into your service to see exactly what you are seeing and control the device to fix the issue because they know one software bug can delay your workload for hours. CITE Remote Support Portal uses ConnectWise Control, which is cloud-based.
Industry 4.0 has also impacted Cyber Security efforts to ensure safety precautions are taken as technology advances, including proper preventative measures to backup your data and cyber insurance policies.
4. Business Intelligence
Business Intelligence is a way of analyzing and evaluating data (including data-gathering, data visualization, and data management) to make better business decisions in order to stay on track with organizational goals.
IoT optimizes this process even further through connecting decision-makers with the operational leaders of the organization from anywhere around the world. Using the internet and computer or mobile device, a clear visualization of real-time data can be used to make an informed decision on the next steps.
This way, latencies in correspondence are eliminated and operations don't have to stop and wait for answers from upper management. This means increased efficiency and output, and for global operations it can mean the difference between huge delays in production or never having to stop in the first place.
In fact, a study by Nucleus Research found that the average business intelligence initiative returned $10.66 for every dollar invested in it.
Businesses need to start thinking about decentralized systems and Web 3.0 now because IoT is already influencing the business landscapes.

The industrial revolution transformed the manufacturing industry forever, and IoT is the next step in advancing manufacturing technology to such a high degree. Humans went from manually controlling the equipment to automate and digitally control the equipment using computers, Human Machine Interfaces (HMI), semicondutors, and Programmable Logic Controllers (or PLCs), resulting in a safer and more efficient workplace.
With IoT, operations managers are able to access real-time analytics of the tools and technology used to produce their products as well as gather data from many sources.
Operations managers can monitor machine health, view maintenance schedules (even predict when maintenance should be performed), streamline the shift change handover process, and identify potential bottlenecks to prevent production catastrophes before they even happen.
Previously, this type of supervisory tracking was only attainable by actually being at the manufacturing site. With IoT, it can be achieved from anywhere with a computer or mobile device and the internet, giving managers the ability to monitor different manufacturing sites from one remote location.
6. Healthcare Online RX Prescription
IoT doesn't stop at optimizing industrial technologies, it also benefits people by connecting patients with the medications they need to manage symptoms, including IV infusion therapy (Check out our friends at Drip IV Lounge & Aesthetics, new to Baton Rouge, La), or conditions they may have. This is huge for people with mobility issues, the elderly, or those who live long distances from pharmacies or hospitals.
Doctors can monitor patients in their own homes remotely, saving time and making it easier to look after a larger number of people without compromising the quality of care provided.
Patients also don't have to worry about running out of medicine or scheduling their prescription refills because we now have systems in place to automate these processes.
Not only does this help the patients who need their medicine, but it also provides relief to the family members and care-takers as well, lifting the burden of keeping up with refills and prescription scheduling.
7. Amazon Sales
The power of IoT allows every transaction, decision, and action to produce insights that fuel efficiency.
This is what Amazon has done by creating their AWS Marketplace, which features ready-to-use applications tailored specifically towards each individual's needs within seconds after clicking "search."
These services also ensure connectivity so devices can communicate wirelessly or connect through network cables while being monitored closely from afar via remote management.
It's hard to complain about Amazon Prime's free 2-day shipping option, in fact, it's a key benefit that attracts millions of buyers to use Amazon.
This feature simply would not be possible without IoT because of the volume of orders and merchandise that must be fulfilled in order to meet that 2-day shipping promise.
Before IoT, it would be unthinkable that millions of people could order such a variety products from around the globe and they would all receive their shipments in 2 days.
Want to learn more about IoT?
As you can see, the Internet of Things is all around us. Many companies have benefited from learning more about how they can optimize their processes with these technological advancements.
Connect with us to learn more about any of these industry solutions!
---

As a certified HubSpot Partner Agency, we not only understand the benefits of using the inbound marketing platform to increase traffic and engagement, improve SEO, generate leads, design effective websites and boost sales, we know how to make it happen.
We are inbound marketing experts, SEO gurus and top-notch website developers.
Our team of Engineers Turned Marketers can help get you noticed - for a more innovative and effective way to reach customers, or provide a more seamless way for companies to find your services. Inbound Marketing has no limit to industry, serving from Crypto & NFT, mining, oil and gas, technology & automation, engineering, technology, construction, healthcare, term life insurance, to industrial & manufacturing.