As businesses begin adapting to the current pandemic, companies in the oilfield and industrial workforce are having to adjust their marketing strategy from traditional sales to digital marketing.
Get Educated.
Blaine LaFleur shares more about what you need to know about adjusting your marketing strategy to be sustainable.
The Industry is Changing.
Oilfield and industrial companies usually focus most of their marketing budget on trade shows and outbound marketing, which worked in the past.
However, the Coronavirus (COVID-19) has quickly shifted the state of the country to remote offerings. Traditional sales are now being transformed into a digital sale.
Salesmen can't go meet in-person or have lunch meetings with anyone right now. So how do they close deals? It has to be digital.
So what is the industry's solution to this?
Digital Marketing.
Digital marketing is going to be the way of the future for all businesses, including oil and gas companies.
You will see the companies who have invested in this in the past thrive when the virus is over because they already have the systems in place to sell digitally.
If you want to survive in this new economy, you HAVE to have a digital sales and marketing strategy.
Below are two first steps for your company to start shifting it's marketing.
Optimize Your Website.
Ensure that your website is updated to effectively promote your offerings to customers!
Since face-to-face meetings are unable to happen right now, consider your website to be the virtual face of your company, so optimize your site's SEO content and images to convert leads.
Vested offers free audits to grade your current website!
Take advantage of Vested's tools!
If COVID has forced your business to start marketing digitally, we're offering our discount to HubSpot's Starter Growth Suite to new and existing customers.
Click below to see how you can receive marketing, sales, and services at a tremendously reduced price point!
---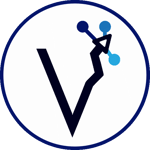 As a certified Platinum Tiered HubSpot Partner Agency, we not only understand the benefits of using the inbound marketing platform to increase traffic and engagement, improve SEO, generate leads and boost sales, we know how to make it happen.
Our team of Engineers Turned Marketers can help get you noticed - for a more innovative and effective way to reach customers or provide a more seamless way for companies to find your services.