Due to the rapid spread of the Coronavirus (COVID-19), be sure to take action steps to ensure the safety of your employees by thoroughly sanitizing your quarters and high-traffic operating areas. See what one of our clients is offering!
How the COVID-19 Impacts You.
Coronaviruses are enveloped viruses with extraordinarily large single-stranded RNA genomes of approximately 26 to 32 kilobases, and it has been shown to survive on surfaces for up to 14 days. This requires the need to be disinfected on a regular basis for the health of your employees.
Unfortunately, the constant maintenance and expenses to take the appropriate precautions in multiple facilities quickly adds stress on your operations and finances.
How OAR Specialized Services Can Help
One of Vested's trusted clients, OAR Specialized Services, is certified and ready to aid your company by utilizing our professional services and resources to alleviate strain on your manpower and expenses while still empowering you to take preventative measures against COVID-19.
Services:
OAR Specialized Services has trained personnel to thoroughly perform spray down services even while out on regular service calls.
SNiPER™
They utilize SNiPER™, which has been shown to be incredibly effective in killing and preventing viral outbreaks and has no harmful effects towards human contact.
The official EPA Test Reports shows the success of SNiPER™ on the Swine Flu Virus (H1N1) and Avian Bird Flu (H5N1) efficacy study proves their success in killing enveloped viruses, which would include SARS, Ebola and Coronaviruses.
Where They Work:
Anywhere there are manned living quarters and high traffic close quarters of operations, OAR Specialized Services can sanitize!
This can include places such as the following:
Offshore E&P companies
Offshore drilling companies
The marine industry
Crew change heliports
Refineries
Additional Resources:
UV Lights
OAR Specialized Services offers installation of Fresh-Aire UV lights in HVAC units to run consistently, ultimately reducing up to 99.999996% of microorganisms (tested by ATL).
These systems are designed to disinfect the air as it circulates through the ventilation system and fight against bacteria, viruses, mold and fungus.
Care Packages
Don't want to wait until their tradesmen come out? Not a problem!
OAR Specialized Services sends "care packages," which are small 3x3 tool boxes filled with several months worth of sanitizing equipment for operators to use themselves between their thorough treatments.
Lastly, be sure to stay aware of the COVID-19 symptoms to quarantine as needed.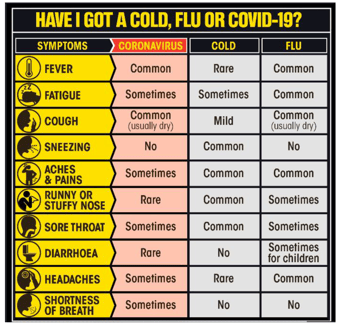 Want to learn more about OAR Specialized Services?
---
About OAR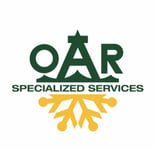 OAR Specialized Services are the One-Stop shop, providing a multitude of value added services and solutions, aimed towards improving the quality of living and working environments for hazardous locations.
Our services include Remediation and Sanitation, HVAC and Refrigeration, Architectural Construction, Hazardous Area Electrical Upgrades, Duct/Dry Vent/Galley Vent Hood Cleaning, Plumbing, Biocide and Pesticide Application, WasteWater Treatment, and Prevent.

As a certified Platinum Tiered HubSpot Partner Agency, we not only understand the benefits of using the inbound marketing platform to increase traffic and engagement, improve SEO, generate leads and boost sales, we know how to make it happen.
Our team of Engineers Turned Marketers can help get you noticed - for a more innovative and effective way to reach customers or provide a more seamless way for companies to find your services.