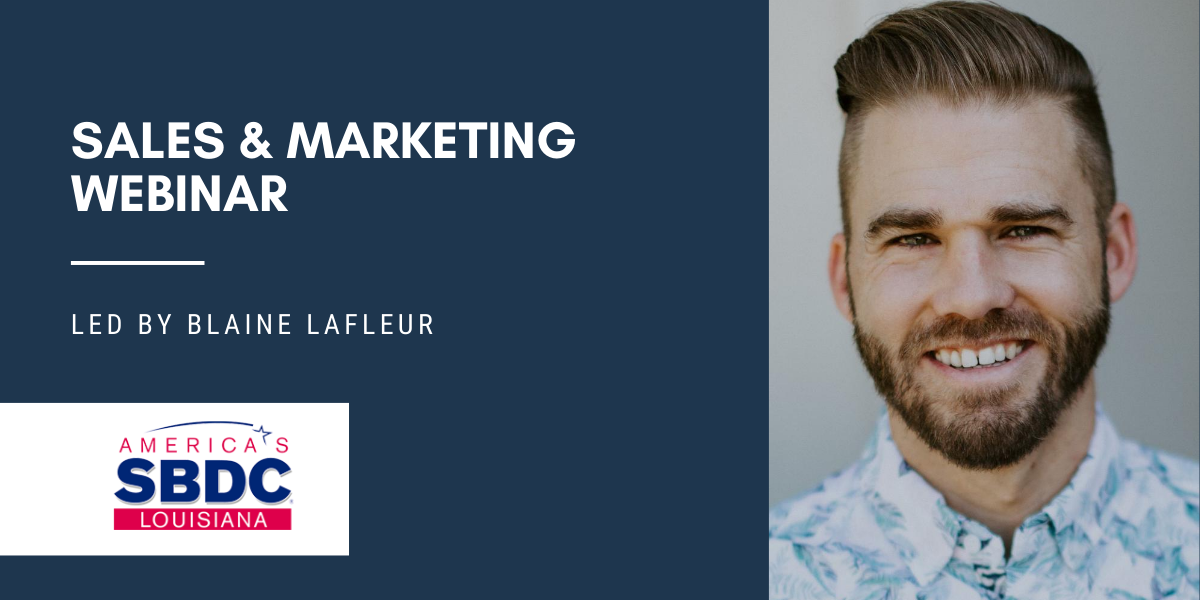 Join Louisiana SBDC as they host Blaine LaFleur for their training webinars to teach small business owners how to best leverage free tools to increase their sales and marketing efforts!
Webinar Details:
There are three session available online for you to choose from to best fit your schedule!
What You'll Learn:
Business owners will be learning how to utilize sales and marketing tools that align with their sales approach to ultimately create more sustainable growth that's cost effective!
As a entrepreneur, HubSpot Partner and professional engineer, Blaine will be sharing the best free tools to leverage and recommendations for how to maximize them to increase your revenue. This includes:
Where do you keep track of everything for your business? Is there a central place? A CRM (Customer Relationship Management) is a system for managing relationships.
Why is a CRM important for your business? Any relationship that your company is engaging with and tracking can be captured and stored in your CRM. As your business grows, your CRM becomes the one source of truth for everyone in your business and connects each piece of your business.
Organizations that use CRMs have increased rates of customer retention and satisfaction.
There is a 29% increase in sales and a 35% increase in sales team productivity by using a CRM.
Learn how to effectively manage all of your relationships using HubSpot's free CRM!
Learn how to optimize your sales teams to create face-to-face interaction remotely, discuss proposals, and take their sales tactics to the next level by using Vidyard!
Vidyard is an online platform that allows users to create, host, and effectively manage videos.
Over half of consumers reported wanting to see more video content from companies they purchase from.
By having a video on your landing page, you can increase your conversion rate by 80%!
Leverage this free tool to stand out from your competitors and level up your sales strategy.
Does your website bring you revenue or is it stagnant? Learn how an effective website should work full-time to increase your search ranking on Google and how your social channels can be leveraged to engage new prospects.
Push beyond the phrase, "If you build it, they will come" by strategically ensuring your website and social platforms are utilized to generate more leads that you can convert to customers, ultimately increasing your revenue.
At this training, you'll acquire tactics that align with your sales approach to create more sustainable growth that's cost effective for your business!
Register to join!
Join us and Louisiana SBDC by registering for a webinar! Click below and select "How to Leverage Free Marketing and Sales Tools" on the day that works best for you.
---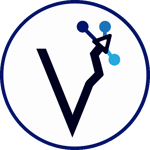 As a certified Platinum Tiered HubSpot Partner Agency, we not only understand the benefits of using the inbound marketing platform to increase traffic and engagement, improve SEO, generate leads and boost sales, we know how to make it happen.
Our team of Engineers Turned Marketers can help get you noticed - for a more innovative and effective way to reach customers or provide a more seamless way for companies to find your services.