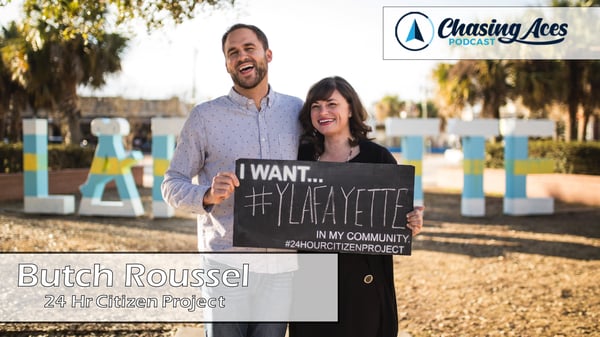 Mark LeBlanc, who hosts
Chasing Aces
podcast, featured Butch Roussel on his most recent podcast to discuss how he's bringing the community together with his 24 hour citizen project. Read more to find out what this entails!
Butch Roussel
The fifth installment of the podcast featured an interview with our good friend, Butch Roussel. Butch is an entrepreneur, athlete and forward thinking community leader in Lafayette, Louisiana. He is a graduate of Johns Hopkins University in Biotechnology Business, and he manages clinical trials for pharmaceutical and biotechnology companies through his company Vivo Research.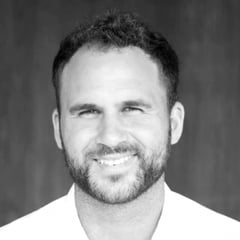 He is also the founder of a community organization that hosts an annual event called the 24 Hour Citizen Project. The event connects citizens with expertise and financial backers to make community-focused ideas a reality. The organization is responsible for over $100,000 in private funds towards 19 public projects.
The Podcast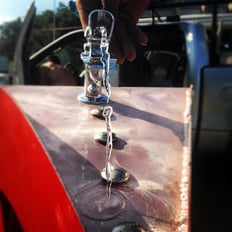 In the podcast, Mark and Butch discuss the successes of the 24 Hour Citizen Project, and how they were able to transform some public areas of Lafayette, LA. This not only served the users of the space, but encouraged business development in those areas as well, ultimately adding value to the community and powerful marketing opportunities for nearby businesses.
Another project Mark and Butch discuss is how they were able to fund drinking water stations around Lafayette. By combining the recognition of the need, the financial backers, and the skilled citizens who could build and install the stations, the project was completed and is available for use right now.
an optimistic attitude
As the podcast continues, an over-arcing theme becomes more prevalent: the optimistic and eager attitudes of both Mark and Butch. They continue on to discuss the somewhat turbulent online world that exists currently, and the solutions they've personally found to stay motivated while staying connected.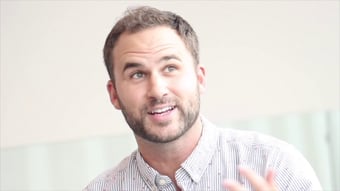 The conversation is a refreshing and positive take on our modern world, and how we can make it a better place for everyone to enjoy. Mark and Butch talk about how it takes more than just someone with an idea and a financial backer, it takes a variety of skilled people with a solid strategy who can make it happen, and that we all have potential to be a contributor to a better community.
More about mark leblanc

Mark Leblanc
is an engineer consultant, who recently
participated in
the reality TV show 'The Pack' (streaming on Amazon Prime), where he and his dog Ace won t
he entire competition, securing a significant cash prize, but also recognizing the one-of-a-kind
relationship he and his companion share.
Listen to 'Chasing Aces' Episode 5
You can listen to the podcast here. Be sure to follow and subscribe to the podcast if you have a Spotify or Apple account, and also check out other Mark's other episodes, including videos from past episodes on YouTube here!
---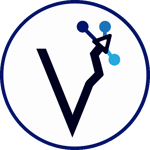 As a certified Platinum Tiered HubSpot Partner Agency, we not only understand the benefits of using the inbound marketing platform to increase traffic and engagement, improve SEO, generate leads and boost sales, we know how to make it happen.
Our team of Engineers Turned Marketers can help get you noticed - for a more innovative and effective way to reach customers or provide a more seamless way for companies to find your services.