At Vested, we've partnered with Vidyard video platform to help our clients effectively advance their sales and marketing!
Read more about the top ways this could benefit your business.
So, what is Vidyard exactly?
Besides just being a fun name to pronounce, Vidyard is an online platform that allows users to create, host, and effectively manage videos.
Clients utilize the platform for multiple reasons:
Aiding internal teams working remotely to help minimize meetings, communicate expectations and share visuals on their computer screen.
Optimizing sales teams to create face-to-face interaction remotely, discuss proposals, and take their sales tactics to the next level.
Empowering marketing teams to promote their business offerings, increase customer engagement and advance their inbound marketing with SEO and form capability.
Vidyard's user-friendly functionality makes it incredibly easy and efficient to create and share videos to fit your intended objective.
Why Vidyard would benefit you!
Now that you know what the video platform can be used for, how does this actually benefit your business?
Did you know...
Over half of consumers reported wanting to see more video content from companies they purchase from.
And by just having a video on your landing page, you can increase your conversion rate by 80%! (Don't worry, our jaws dropped too.)
Vidyard Capabilities:
There are multiple platforms to quickly create videos, but Vidyard is going to set you up for success in the longterm.
Just like we recommend HubSpot, we partnered with Vidyard because we know it'll be effective for our clients.
Here are some of the top reasons why!
1. Work with your budget, not against it.
Vidyard has both a free and a paid version, so if you're just wanting to start out, you don't have to be committed financially just yet! However, as you see an increase of ROI, Vidyard's paid package will take your content to the next level.
2. Have multiple users on one account.
Need to quickly reference content you've sent before? Working functionally? No worries!
Their platform allows you to create folders that easily help you navigate previous videos and create new ones that can be shared with multiple users all in one account.
3. Embed videos on your website.
Sound standard? Look again because Vidyard goes the extra mile. The difference between Vidyard and using other platforms, such as embedding YouTube, is the ending navigation slide.
At the end of your video, other platforms will highlight other videos to reference, but with Vidyard, you can select your own videos to spotlight. So not only easily embed videos wherever you'd like, but keep your viewer focused on your content instead of down a rabbit trail.
3. Add forms and CTA's at the end of your video.
With Vidyard's paid version, you can nurture prospects by adding forms and CTA's throughout your video! This blew us away too because you can keep your viewer engaged and create a seamless experience for them!
#goals.
4. Increase your SEO power.
Vidyard's paid version also will add sub-text to each video, which is captured on Google's search algorithm.
This takes your video content to a whole new level allowing your organic to increase and connect to your SEO power!
Amazing, right?!
Most videos are great content but are stunted with their reach. Vidyard allows your content to work together for the same objective.
5. Let the numbers do the talking.
Last but not least, get in-depth analytics for how your videos are performing. Don't just produce content to produce, but ensure that it's actually effective!
By reviewing the data, you can see how your videos are performing, how long people view them for, and much more.
Want to learn more?
Give Vidyard's a try! Be sure to connect with us for more information on it so we can help along the way.
At Vested, we only recommend tools we use ourselves, and Vidyard has our stamp of approval. Will it have yours?
---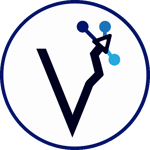 As a certified Platinum Tiered HubSpot Partner Agency, we not only understand the benefits of using the inbound marketing platform to increase traffic and engagement, improve SEO, generate leads and boost sales, we know how to make it happen.
Our team of Engineers Turned Marketers can help get you noticed - for a more innovative and effective way to reach customers or provide a more seamless way for companies to find your services.