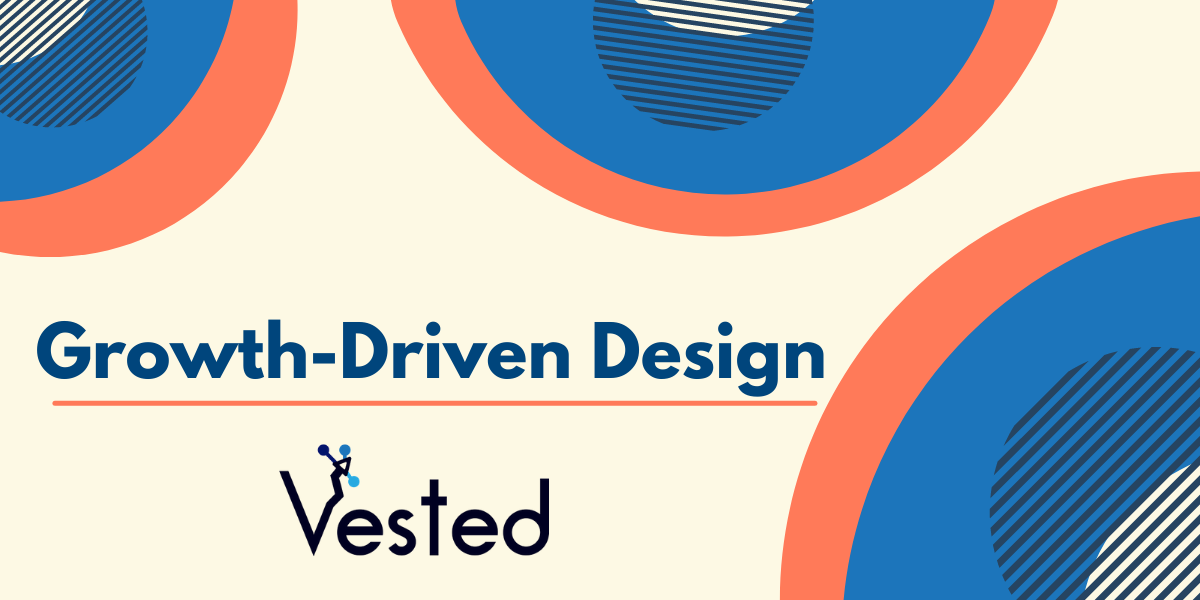 Did you know that your website is the centerpiece of all of your marketing activities, as well as your biggest marketing asset? It is the first place that people go when looking for more information on your services or products. Let's dive in to why building a Growth-Driven Design website is important for your business.
Growth-Driven Design
Before a prospect reaches out to you and your sales team they already know around 70% of the sales process; and where did they find this information from? That's right, your website!
One of the most important things about having a website is keeping it updated as well as occasionally redesigning it. Unfortunately, redesigning your website isn't always a walk in the park. Some issues that people encounter when redesigning their website include large up front costs, lots of time and resource commitment, no prototypes, and not having certain elements set in stone.
So, I bet you are wondering, what is our goal here? Our goal is to find a process that produces a quick and agile website, as well as produces viewer feedback prior to completion. This is called Growth Drive Design. Growth-Driven Design is a smarter approach to web design that eliminates all of the headaches and drives optimal results using data.

Below is a chart showing the difference between Growth Driven Design and Traditional Web Design: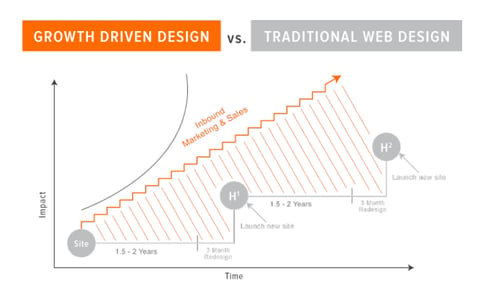 How does Growth-Driven Design work?
Let's take a quick look at how Growth-Driven Design works and where you can get access to a free GDD Certification full of training, templates, tools and a slack community. The Growth-Driven Design methodology pulls together many ideas, frameworks and process steps that top UX strategists, designers and marketers are using to build world class startups and software - and applies them to web design.
The Growth Driven Design Cycle: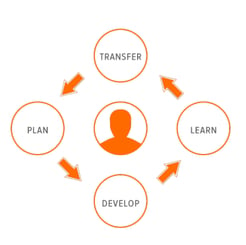 There are three pillars of Growth Driven Design and they are:
1.) Minimize risks associated with traditional web design,
2.) Continuously learn and improve, and
3.) As your learn, inform marketing and sales (and vise versa).
To access free Growth Driven Design training, click below.

why build a website with the Growth-Driven Design method?
Growth Driven Design is revolutionary and holds tremendous potential for you and your business. The Growth Driven Design method helps you achieve your goals and create new, stronger strategies much quicker than traditional website design. Using this method helps you form fundamental assumptions about your consumers, such as value propositions for your products/services as well as what information your users are looking for. This in turn influences your future strategies and cycles on engaging and influencing users. These are just a few of the many benefits of using the Growth Drive Design method.
Learn More
Are your customers getting what they need when they view your website? Are you gaining loyal customers? Are you collecting leads and growing your contact list? We offer a FREE Website Audit. Click below to get started.

As a certified Diamond Level Partner, we not only understand the benefits of using the inbound marketing platform to increase traffic and engagement, improve SEO, generate leads and boost sales, we know how to make it happen.
Our team of Engineers Turned Marketers can help get you noticed - for a more innovative and effective way to reach customers or provide a more seamless way for companies to find your services.