11 min read
The Importance of Backlinks for Your SEO Strategy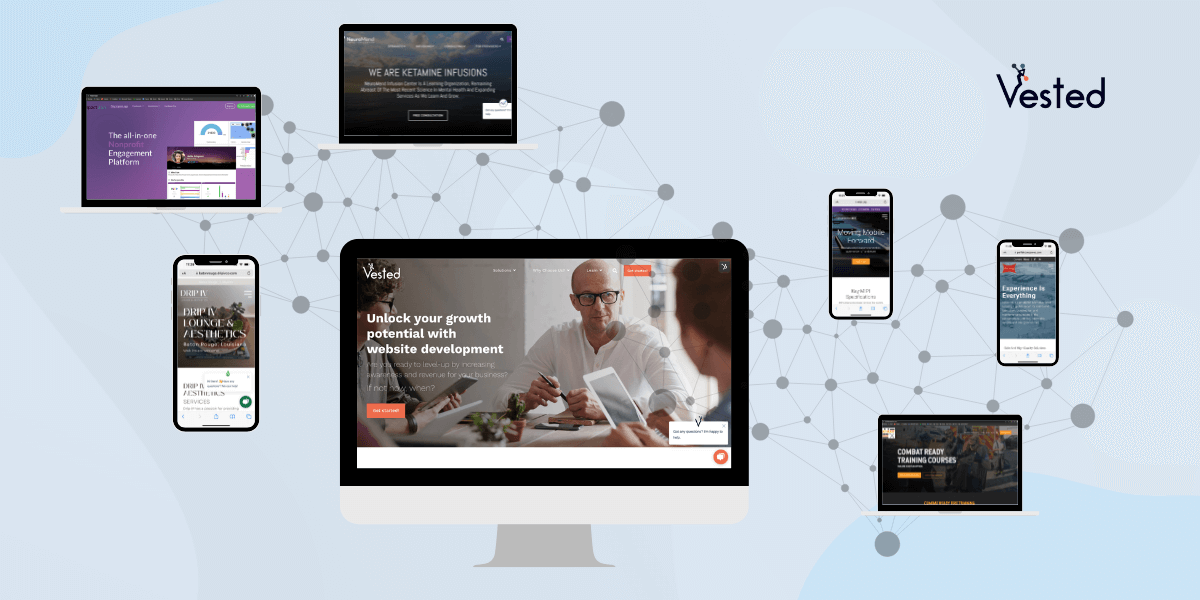 A backlink strategy is one of the most efficient approaches to boost your search engine optimization efficiency. We want to talk more about how backlinks work, what are good and bad backlinks, and why you should use them. Once you understand the importance of backlinks for your SEO strategy, you will be able to create an efficient approach to making successful and relevant business connections.
How do backlinks work?
Backlinks are pretty straightforward. You write a quality and relevant guest post on another website, and as a thank you, they allow you to add a link that will lead back to your website. At the same time, you can also hire guest writers who will write for your website and link back to theirs.
This way, links create a network of communication between websites. It helps the visitor because they can access multiple relevant websites from a single piece of content. Backlinks are a powerful marketing tool.
Let's learn more about the importance of backlinks for your SEO strategy. Here are all the benefits you should know about!
Why are backlinks important for your SEO strategy?
There is an array of reasons why you should use backlinks to boost your SEO. Some of the fundamental benefits of backlinks are:
Let's look at these benefits individually and see how they affect your website.
Higher SERP ranking
Search engines love quality backlinks. As we established before, backlinks create a network of relevant websites and improve customer experience. Google is all about connecting people and creating a base of knowledge.
With backlinks, you also get to use your relevant keywords. All of that significantly affects your SEO strategy. As a result, your website will rank higher.
Increased visibility
As a result of a higher SERP ranking, your website will be shown to more people. However, that is not the only type of visibility you should care about.
People from other websites can also find your website without even knowing it exists. If someone is reading a blog on another website and they click on a link leading to your homepage, you will benefit from that backlink.
For example, if you are trying to advertise a healthcare business, look for other websites that could be relevant to the healthcare industry, life insurance and financial health:
Another example would be advertising disaster recovery and construction.
Backlinking to companies in the oil and gas, engineering and manufacturing industries is also makes for a good SEO strategy.
You can link all of these examples to the moving industry. If you want to get your moving business out there, you only need to write for their blogs (and with the help of AI content generators, you can quickly write a blog) and link back to your website. Now you have increased visibility even if someone was not searching for your website.
More website traffic
Continuing from where we left off, a higher SEO rating and increased visibility of your website will eventually lead to more organic traffic. Backlinks will affect different SEO aspects and help get more people on your website.
This is why it is crucial to have quality and relevant backlinks. You are trying to expose yourself to a larger audience; the only way to do that is to give them more relevant information.
If you link to websites that are not connected to your business, instead of having higher traffic, you will only increase your bounce rate. People will simply leave if they find your website uninformative and irrelevant to their needs.
Backlinks build credibility
Why are websites like BBC News, The Wall Street Journal, CNN, or Google News considered credible sources of information? The answer is simple; big brands have built their name and credibility over time by offering people relevant and accurate data.
Since they have so much credibility, people will gladly visit any link inside their articles. Furthermore, they will even find other linked sources of information within their articles as credible. If BBC News is linking to an article on another website, that means it is a trustworthy website. They cannot allow themselves to taint their reputation by linking to spammy pages.
That is the same reason why people will link to websites such as CNN, Google News, etc. They can trust the information coming from there.
If your website links to multiple relevant websites, its credibility goes up. That means that other websites recognize you as a credible source of information. They can trust your data.
Build brand awareness
Finally, this increased exposure through backlinks will help you to create a brand out of your business. It is not just the news websites that benefit from backlinks. Any brand that becomes a relevant source of information will become an excellent place to link to.
As a growing business, you want to focus on providing quality to your customers, like ParFab provides to their Alky services for example. If you are linking to other websites, make relevant connections. As your credibility grows, other websites will see you as a relevant source of information and link back to you.
As a result, you will slowly start to turn into a brand. More people will trust you, and other businesses will gladly reference your content. Take our friends at NeuroMend and Drip IV for example. You can view both case studies here!
Why not use bad backlinks?
As a word of caution, we have to say to be careful when using backlinks in a bad way. Because they are so powerful, you might think that more is always better. However, that is not the case.
If the links are irrelevant, and you link to anywhere just to increase the number of backlinks, that will reflect poorly on your credibility and will not help you grow your business. Also, Google does not like spammy backlinks, or backlink farms, which is essentially a partnership with multiple websites (for example Vested, EGGRS Insurance Solutions and Kastner Insurance), to increase the number of backlinks with no real value to the user.
The importance of backlinks for your SEO strategy – explained!
Hopefully, you now know more about the importance of backlinks for your SEO strategy. Not only that, but you also know how to use backlinks in the right way. Invest your time into building a credible network of relevant information, which will help you build a name out of your business!
Curious about your website's SEO ranking?
Get a free SEO audit for your website!
Our SEO services can help you get your ranking. We'll work with you to create a custom strategy that will boost your rankings and increase traffic from organic search results.
Related Articles
How AI is Changing the Inbound Marketing Industry - Explore how AI is revolutionizing inbound marketing with tools like GPT-4, ChatSpot, SEMrush, and Google's Palm2, enhancing SEO, email marketing, and more
How to Improve E-commerce Website Keywords' Ranking on Google? - Learn how to improve the ranking of your e-commerce website on Google by focusing on the right keywords, strategizing your content, and implementing effective SEO strategies.
Guidelines to Solving for Accessibility as a Web Developer - Web accessibility means that everyone can access web content equally. As a web designer, it is important to understand the what ADA compliance is, the financial and legal implications, and how to solve for accessibility as a developer.
---
References: Photos used:
https://pixabay.com/illustrations/backlinks-seo-link-building-7791387/
https://pixabay.com/illustrations/backlinks-seo-link-building-webpage-7791412/
https://pixabay.com/illustrations/backlinks-seo-link-building-webpage-7791414/
https://pixabay.com/illustrations/backlinks-seo-link-building-link-7791415/
---
As a certified HubSpot Partner Agency, we not only understand the benefits of using the inbound marketing platform to increase traffic and engagement, improve SEO, generate leads, design effective websites and boost sales, we know how to make it happen.
We are inbound marketing experts, SEO gurus and top-notch website developers.
Our team of Engineers Turned Marketers can help get you noticed - for a more innovative and effective way to reach customers, or provide a more seamless way for companies to find your services. Inbound Marketing has no limit to industry, serving from Crypto & NFT, mining, oil and gas, technology & automation, engineering, technology, construction, healthcare, to industrial & manufacturing.