13 min read
What Are The Best Practices In SEO?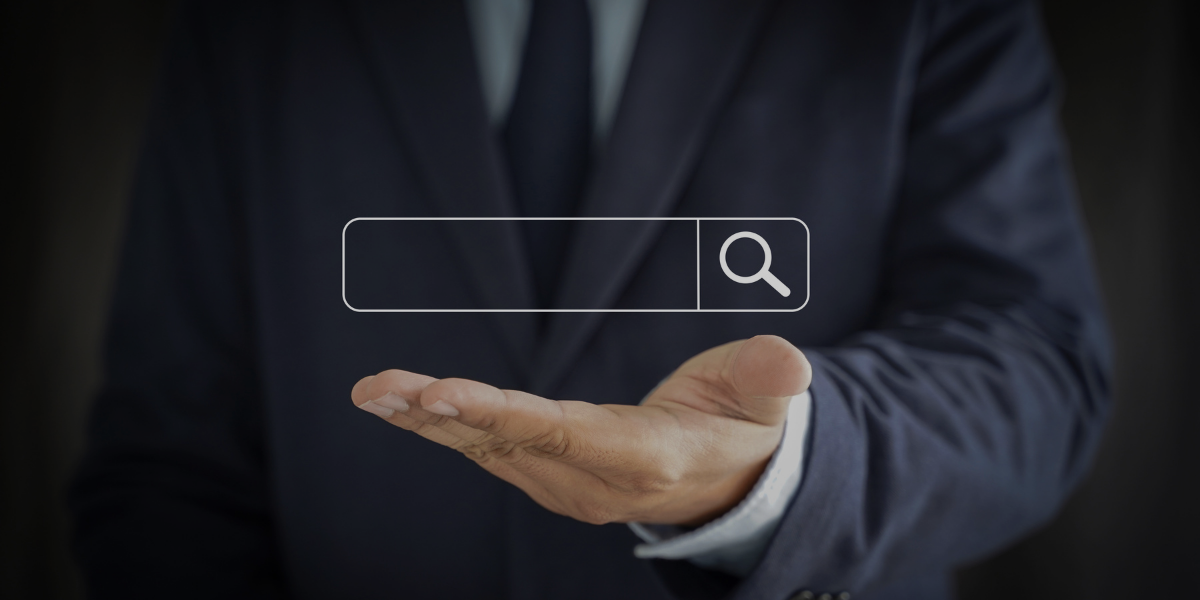 You have probably heard of SEO before, but do you know what it means? Search engine optimization is the process of improving your website so that it ranks higher on search engines.
There are many factors involved in this complicated process. The first step to getting your site ranked higher is understanding how Google works! Here are some tips for getting started with SEO.
What is SEO?
SEO is all about getting your website to rank higher in Search Engines like Google. Search engines use complicated algorithms to determine which websites they want on their top searches, so it's important that you understand how these formulas work before you try optimizing your site for them.
Not sure if you're website is optimized to be noticed on Google or not? Use our free website audit to gauge it's strength.
If Search Engine Optimization sounds confusing or overwhelming, don't worry! We are here to help you. This guide will help you get started with Search Engine Optimization in no time. Here's some easy tips to get started with Search Engine Optimization.
How does SEO work?
Search engines are the most popular way people find websites like yours, and if your site isn't optimized for them, then it won't show up in search results.
Search engines give your website a score (or rank) based on Search Engine Optimization factors. These include things like the quality of content, how often you update your site, if people are talking about it online and more.
As HubSpot Diamond Partners, we've dedicated time and resources to implementing SEO best practices through content digital marketing and testing what works and doesn't work to be successful.
As such, below are 7 main points every business should take into consideration.
2. Consider crawling and indexing
3. Use right keywords and phrases
4. Be Strategic with Meta Data
5. Optimize technical components
6. Follow Google's basic SEO rules
7. Website Accessibility Compliance
1. Understand key components
Search engine optimization methods are tailored to each website's strengths and weaknesses and broken into three primary categories:
How your website is built can determine if it'll be successful to implement SEO best practices. The behind the scenes web languages and technology that holds your site together, such as static vs. dynamic pages, content management systems, and quality of HTML/CSS, all attribute to your SEO power.
Ensuring that all the information (text, images, media) on your site are thoroughly structured and accessible to both search engines and people. Ask yourself, "Does my content answer the needs of my visitors?"
Impressions (views) on your website, a key to growing your SEO power. The use of social media and email marketing create buzz and "eyes" on your website, contributing to the success of your SEO strategy. Additionally, increasing backlinks from search engines on respected websites in turn earn your site authority, and ultimately boost your rankings.
2. Consider crawling and indexing
In addition to the people viewing your website, search engines are robots that constantly read (otherwise known as "crawl") your website. Their objective is to find if your website has relevant content that can answer the question's people search for.
Below are key terms to know:
Crawling:

Search engines s

cour the internet for content and review all the content and code for every URL.
Indexing:

Search engines file all the information they find during the crawling process by s

toring, organizing, and indexing the content accordingly. Once indexed, the content is now available to be displayed as a result to relevant queries.
Ranking: Search engines provides results of indexed content that will best answer a searcher's query, from most relevant to least.
So how do search engines like Google determine what's relevant and what's not? This is where SEO best practices are necessary to rank, beginning with keywords.
3. Use right keywords and phrases
Keywords and phrases are the terms that people are searching for, whether it's a product, service, or question.
By leveraging keyword research tools such as HubSpot's SEO tool, SEMrush, Ubersuggest, or even AI content generators, you can see valuable data that provide insights into what your prospects are googling. It answers the below questions:
What are people searching for?
How much search volume (number of people) are searching?
How difficult would it be to rank compared to others using that keyword?
These insights enable you to be strategic with the content you produce throughout your website. This helps Google understand how you're content is relevant and in turn, establishes authority for your domain and begin ranking your URLs.
4. Be Strategic with Meta Data
Now that you know what keywords to use, how do you leverage them? Be strategic throughout the structure of your website by utilizing the main keywords in the below:
Page Title
URL
Meta-description
Image Alt-text
Page Headings
Again, Google is crawling your website for keywords and search phrases, so by adding those words throughout your content, it's giving search engines a thorough outline on a search term.
You can take these keywords to the next level by backlinking them to other relevant, trustworthy websites to gain more visibility on Google's radar. When you backlink, you're connecting more relevant content for Google to crawl and increasing your SEO power.
Want to know more on backlinking? Check out the article from our friends at the Goldie Agency "What are the most powerful backlinks?"
5. Optimize technical components
Another way to maximize the outline you're giving Google is by optimizing the below technical components.
Snippets and Schema Markups: code you place on your website to help search engines provide the most informative results
Robot.txt: outlines to search engine crawlers which URLs the crawler can access on your site
Sitemaps: tells Google which pages and files you think are important in your website
Site Speed: load time on your website must be quick or else it hurts your SEO
6. Follow Google's basic SEO rules
The world rotates around Google, and as such, there are a few SEO rules to keep in mind.
Keep in Mind
Although you're writing for robots (search engines) and people, prioritize people first.
Always make sure your content is relevant. Ask yourself, "Does this help my prospect?"
Highlight unique differentiators and valuable information to your users
Avoid
Copy/pasting content from other URLs
Creating pages with little to no content
Linking keywords to irrelevant websites
Google's Ranking Algorithm
Google, like other search engines, uses a series of algorithms to decide which pages to return in response to a search. As previously mentioned, these algorithms use factors such as:
Words you use to search
Relevance and user experience of pages
Expertise, authority and trustworthiness (EAT) of the source
User location
User settings and search history
In fact, it's believed that there are 200+ ranking signals that influence search results.
The main thing to remember is that Google wants to return SERPs that are as relevant as possible to the search intent behind a search. It also wants the pages it returns to be high quality.
Time It takes to Rank
The time it will take for your website's search engine rankings to begin improving depends on several of its characteristics prior to optimization.
Older websites, with diverse backlink portfolios—and more trust from search engines—generally begin to climb in rankings faster than newer sites.
The average website, at least one or two years old, will typically show first signs of improvement in search within 2 or 3 weeks of optimization. It often takes 8-10 weeks to see significant improvement, as search engines need time to crawl, evaluate, and re-index new content, and react to improved website performance.
7. Website Accessibility Compliance
ADA stands for The Americans with Disabilities Act. The ADA is America's most important law regarding accessibility and civil rights for people with disabilities, including web accessibility. Since 2018, a clear consensus has emerged that ADA compliance covers the online world.
Having an accessible and inclusive website is not only the right thing to do, but such businesses also see increased traffic, reduced bounce rates, improved SEO rankings, and better conversion rates
A new study by Semrush analyzed 847 web domains and found that:
There was a 12% average increase in overall traffic for all domains
73.4% of domains saw growth in organic traffic
66.1% of all domains saw growth in organic traffic of up to 50%
Are you a web developer? We've put together a set of ADA guidelines for web development to ensure your websites are ADA compliant!
Why is this important to your bottom dollar?
Search engine optimization is an essential component of a business's marketing and sales strategy. With the rise and rapid growth of the Internet and the demise of many traditional (offline) channels to reach customers and prospects such as the Yellow Pages, having a web presence has become increasingly important if not vital.
Reasons for developing and implementing a clear SEO and web presence strategy include:
To optimize your web presence and visibility.
To build better branding and positioning for your business, products and services.
To increase the online credibility and trust for your business.
To identify a business' most effective keywords.
To rank higher in the search engines.
To increase traffic from potential customers.
To increase the number of repeat visitors and customers.
To Grow Your Business – $$$
Industries Who Benefit from SEO
Because everything rotates around Google now, all companies (no matter what industry) should be optimizing their websites and marketing for SEO. Below are a few of the industries who've successfully leveraged search engine optimization:
Construction
Healthcare
Industrial and Manufacturing
Learn more about 11 different industries that benefit from inbound and SEO!
The goals, project scope and budget for search engine optimization and growing a web presence can vary significantly for different businesses. However, the need and importance for having an optimized web presence will only grow over time.
Real Life Success Stories
For example, when Practical Engineering Solutions partnered with Stonewall Ventures, they increased their Google ranking because of the authority Stonewall had previously gained, maximizing their company's value.
Another example for one of our clients the oil and gas industry, Keystone Energy Tools, thoroughly organized their content and strategically leveraged key terms and phrases, ultimately helping them rank #1 on Google for their offerings.
If you're looking to grow your business and increase your return on investment (ROI) for your inbound marketing efforts, it's important to partner with the right company. Let's customize your HubSpot portal, provide strategy consulting, and implement digital marketing to drive results for your business.
Related Articles
How to Improve SEO by Using CRM Software - Here is everything you need to know about how to improve SEO by using CRM software. Help your business today by using this fantastic software.
How AI is Changing the Inbound Marketing Industry - Explore how AI is revolutionizing inbound marketing with tools like GPT-4, ChatSpot, SEMrush, and Google's Palm2, enhancing SEO, email marketing, and more
How to Improve E-commerce Website Keywords' Ranking on Google? - Learn how to improve the ranking of your e-commerce website on Google by focusing on the right keywords, strategizing your content, and implementing effective SEO strategies.
---

As a certified HubSpot Partner Agency, we not only understand the benefits of using the inbound marketing platform to increase traffic and engagement, improve SEO, generate leads, design effective websites and boost sales, we know how to make it happen.
We are inbound marketing experts, SEO gurus and top-notch website developers.
Our team of Engineers Turned Marketers can help get you noticed - for a more innovative and effective way to reach customers, or provide a more seamless way for companies to find your services. Inbound Marketing has no limit to industry, serving from Crypto & NFT, mining, oil and gas, technology & automation, engineering, technology, construction, healthcare, to industrial & manufacturing.